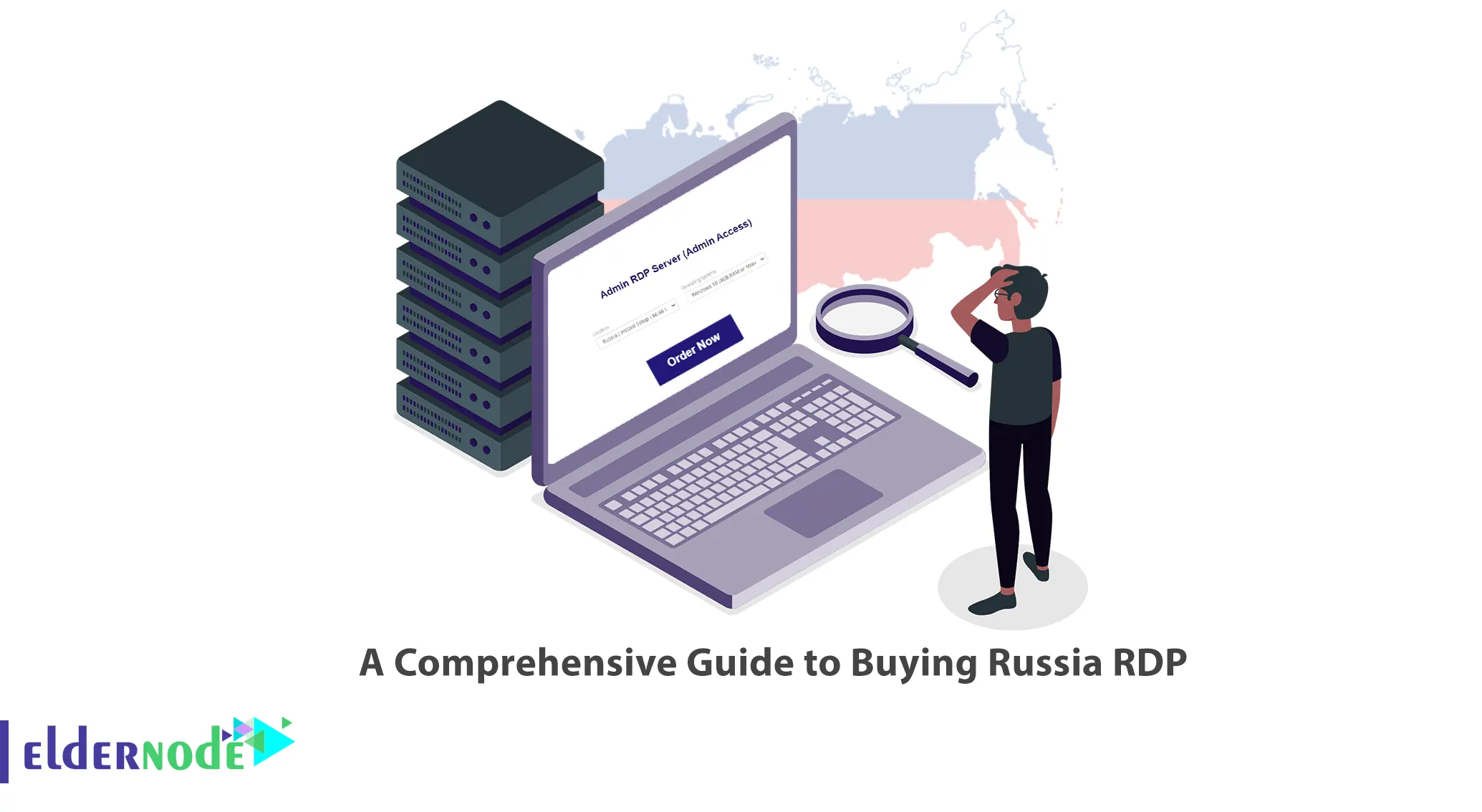 Remote Desktop simply provides the possibility of doing things remotely on the system. Choosing the geographical location of servers is very important for businesses. This article is A Comprehensive Guide to Buying Russia RDP. We offer cheap and economic Russia RDP servers, which is the best choice for those who need an RDP server.
A Few Steps to Buy Russia RDP
RDP suggests that Remote Desktop Protocol may be a communication protocol developed by Microsoft. You have admin access to RDP and might install any application you would like within the server. We in the Eldernode have added the popular Russia location so that those interested in RDP Admin Server can buy this service at an affordable price. All Russia RDP servers will be provided with the latest and most modern hardware and are located in the most reputable data centers in Russia.
What are the Benefits of Russia RDP?
Let's see the advantages of Russia RDP:
– Instant Server Setup
– 99.9% Uptime
– Full Access
– Different Operating Systems
– Powerful CPU
– Unlimited Bandwidth
– Affordable Price
– DDoS Protection
– 7 Days Money back Guarantee
– 24/7 Dedicated Support
How to Buy Russia RDP 
If you intend to buy a Russia RDP server, follow the steps below.
Firstly, navigate to the official website of Eldernode and choose Buy RDP:
The following page will appear and you will see the available RDP Admin with bitcoin plans. Choose the plan which is suitable for your needs and click Order Now. My preference is the third option:
This step allows you to choose Billing Cycle and Configurable Options. We provide Billing Cycle payments as Monthly, Quarterly, Semi-Annually, and Annually. In the Configurable Options section, you should register your Operating System and Location (Russia).
Russia RDP servers are provided in various operating systems which are Windows Server 2012, Windows Server 2016, Windows Server 2019, and Windows 10. You can also choose one of the available add-ons and add it to your card. After selection, press Continue:
Review the selected items and click Checkout:
In this step, you should register on our website. To do this, fill in the personal information, choose your desired payment method and press Complete Order to do it. But if you registered earlier, click on Already Registered:
Once you log in, click on Complete Order:
Next, you need to choose the coin you want to pay with from the Select Coin section and then click Complete Checkout:
Finally, scan the barcode to complete the payment process:
That's all about the purchase process of the Russia RDP server.
Conclusion
All Russia RDP servers will be provided with the latest and most modern hardware and are located in the most reputable data centers in Russia. In this article, we taught you how to buy a Russian RDP server and listed its benefits. I hope this tutorial was useful for you and helped you to buy the Russia RDP server. If you encounter any problems in the purchase process, you can contact us in the Live Chat or Tickets section.