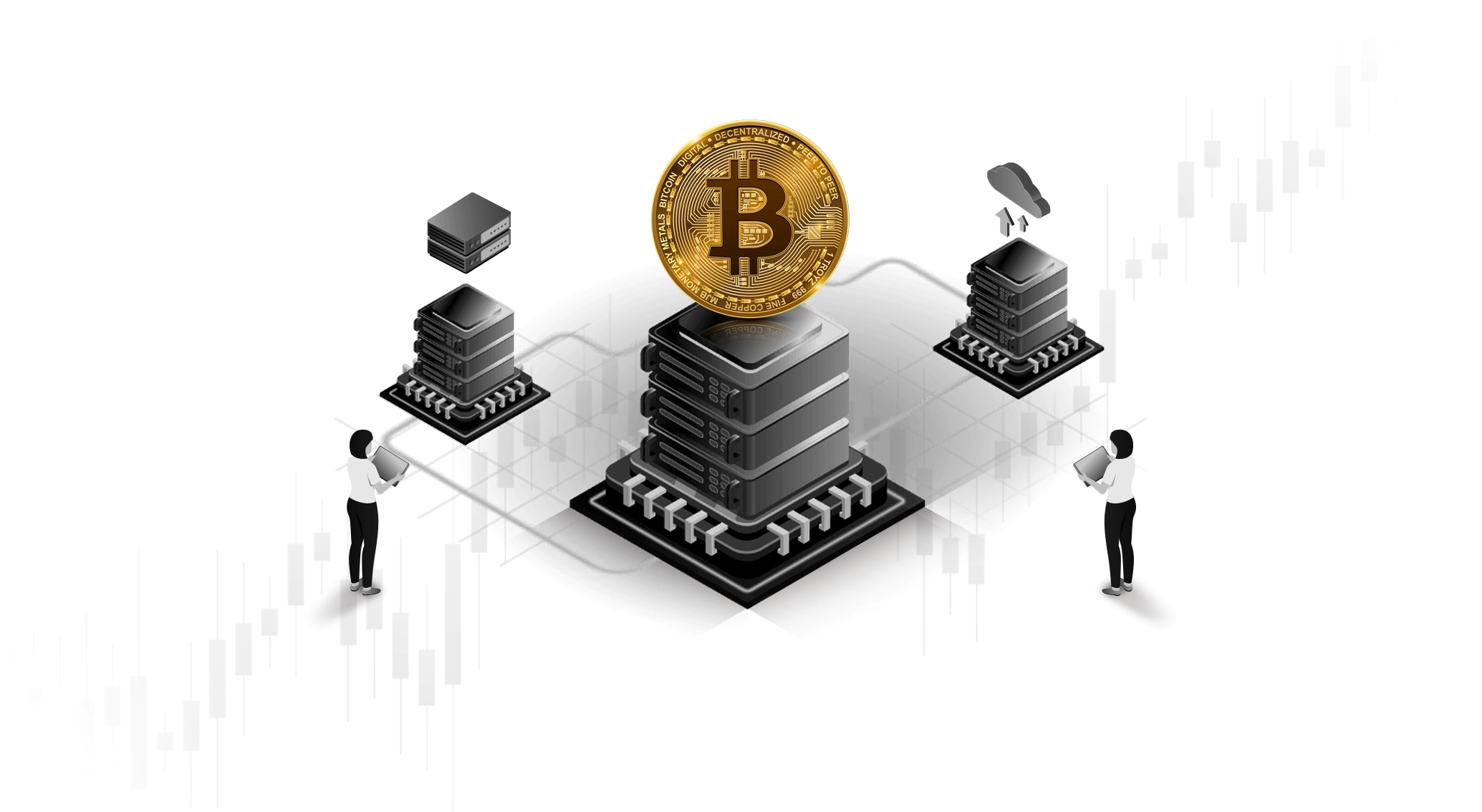 One particular cryptocurrency that has emerged as a game-changer in the digital payment landscape is Bitcoin. With its decentralized nature and enhanced security features, Bitcoin has become a preferred choice of currency for many tech-savvy individuals and businesses alike. One fascinating area where Bitcoin is gaining traction is in the world of Virtual Private Servers (VPS). In this article, we will explore 25 VPS providers that have embraced Bitcoin as a means of payment, revolutionizing the hosting industry.
VPS Providers Embracing Bitcoin Payments
1. Eldernode
Eldernode isn't just a hosting platform; it's your trusted partner in success. Join thousands of satisfied users who have already experienced the difference. With Eldernode, you can confidently take your projects to the next level. Our advanced hosting infrastructure ensures lightning-fast performance, seamless scalability, and rock-solid security. Also, you can pay with digital currencies such as Bitcoin, Ethereum, etc…
2. Hostinger:
Hostinger is a renowned provider that offers affordable and reliable VPS hosting solutions. By accepting Bitcoin payments, they have opened doors for users seeking enhanced privacy and security.
3. Vultr:
Vultr is known for its globally distributed cloud infrastructure. Their Bitcoin payment option adds an extra layer of convenience for customers worldwide, providing seamless access to cutting-edge hosting technology.
4. Hostwinds:
Hostwinds offers a diverse range of VPS hosting plans to cater to different needs. By integrating Bitcoin into their payment options, they demonstrate an innovative approach to customer satisfaction.
5. DigitalOcean:
DigitalOcean's reputation for providing scalable cloud infrastructure with incredible performance is now complemented by their support for Bitcoin payments.
6. Linode:
Linode is another popular VPS provider that accepts Bitcoin, allowing users to effortlessly deploy and manage virtual servers using this disruptive currency.
7. OVHcloud:
With their extensive range of VPS hosting solutions and data center locations worldwide, OVHcloud's acceptance of Bitcoin payments adds a new level of convenience for global customers.
8. RamNode:
RamNode's dedication to offering high-performance SSD-powered VPS hosting is now fortified by their acceptance of Bitcoin, attracting privacy-conscious clients seeking a reliable provider.
9. Kinsta:
Kinsta's premium WordPress hosting is known for its exceptional speed and security. Now, their inclusion of Bitcoin payments reflects their commitment to staying ahead of the curve.
10. A2 Hosting:
A2 Hosting's wide range of VPS options combined with their support for Bitcoin showcases their understanding of emerging trends and evolving customer preferences.
11. Liquid Web:
Liquid Web boasts a robust infrastructure for managed VPS hosting. By accepting Bitcoin, they attract cryptocurrency enthusiasts looking for reliable services that align with their payment preferences.
12. Namecheap:
Namecheap's reputation for domain registrations and affordable hosting solutions receives a boost with their inclusion of Bitcoin payments for VPS hosting, making them an attractive choice for tech-savvy users.
13. DreamHost:
Known for their excellent customer support and feature-rich hosting, DreamHost caters to customers searching for flexibility and now accepts Bitcoin as an alternative payment method.
14. InMotion Hosting:
InMotion Hosting's flexible VPS plans are bolstered by their forward-thinking approach to cryptocurrencies, allowing customers to experience their high-quality hosting while paying with Bitcoin.
15. GreenGeeks:
GreenGeeks prioritizes environmentally friendly hosting options. Their acceptance of Bitcoin payments resonates well with customers seeking sustainable VPS hosting experiences.
16. HostPapa:
With HostPapa's industry-leading VPS hosting and Bitcoin payment capabilities, users can now access feature-rich VPS solutions without compromising their privacy or security.
17. Nexcess:
Nexcess's optimized hosting for popular CMS platforms like WordPress and Magento is now coupled with their acceptance of Bitcoin, offering enhanced options for their diverse range of clients.
18. ScalaHosting:
ScalaHosting's fully managed VPS hosting combined with their support for Bitcoin demonstrates their dedication to providing cutting-edge solutions with an added layer of payments privacy.
19. iPage:
iPage's intuitive VPS hosting packages receive a boost with their Bitcoin payment option, catering to users seeking seamless transactions while enjoying their feature-rich services.
20. Cloudways:
Cloudways' cloud-server management platform is now complemented by their support for Bitcoin, providing users with flexible hosting solutions backed by secure and private payment methods.
21. KnownHost:
KnownHost's reputation for delivering enterprise-level VPS hosting solutions is now amplified by their Bitcoin acceptance, offering additional convenience and security for their valued clients.
22. FastComet:
FastComet distinguishes itself with its SSD-powered VPS hosting and hands-on customer support. By accepting Bitcoin payments, they cater to privacy-conscious users while ensuring their hosting needs are met.
23. Hawk Host:
Hawk Host's commitment to high-speed hosting comes hand in hand with their endorsement of Bitcoin payments, allowing users to harness their services while keeping their transactions private.
24. SiteGround:
SiteGround's renowned managed VPS hosting receives an innovative twist with their acceptance of Bitcoin, aligning with the needs of cryptocurrency-minded developers and businesses.
25. Limestone Networks:
Limestone Networks' high-performance dedicated and virtual servers are now paired with Bitcoin payments, providing.
Conclusion
In a world where technology reigns supreme, VPS hosting with the innovative potential of Bitcoin creates endless possibilities for entrepreneurs and individuals seeking ultimate control, security, and flexibility. VPS providers that accept Bitcoin provide users with a host of advantages, including privacy, global accessibility, seamless transactions, heightened security, and future-proofing their businesses. Embrace this clever combination and embark on a journey that puts you at the forefront of technological evolution, in the virtual realm and beyond.