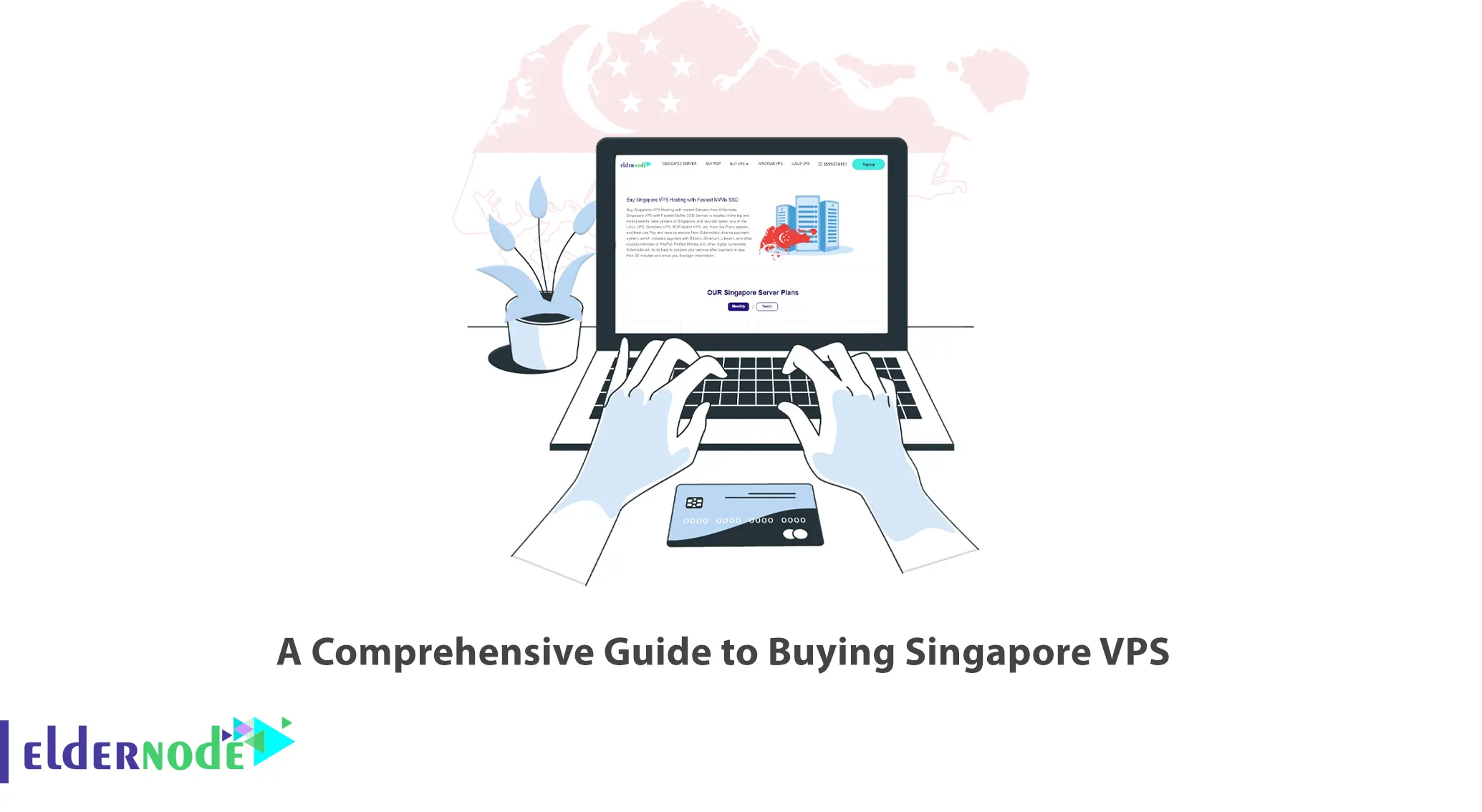 Asian countries are the best places to locate data center servers. Singapore VPS server with dedicated IP is suitable for businesses with most of their users located in Asian countries. This article is A Comprehensive Guide to Buying Singapore VPS. We provide cheap and fast Singapore VPS, which can be the best choice for users.
A Few Steps to Buy Singapore VPS
Singapore VPS is a virtual private server that is hosted in Singapore's data centers. This country is advanced in terms of industry and financial and banking services. For this reason, people who want to use banking and financial services and other services related to this country, buy a Singapore VPS. By purchasing Singapore VPS, you will receive a fixed IP of this country, and like Singaporean citizens, you can use a VPS with high-speed Internet and dedicated resources for a variety of different applications.
What are the Advantages of Singapore VPS?
In this step, we will list the advantages of our Singapore VPS:
– Dedicated Resources
– 99.9% Uptime
– DDoS Protection
– Full Access
– Cloud Infrastructure
– The most Affordable Price
– Windows and Linux Operating Systems
– Instant Server Setup
– 24/7 Dedicated Support
– Fastest NVMe SSD
– 7 Days Money-back Guarantee
How to Buy Singapore VPS
First, navigate to the official Eldernode website and choose the VPS tab from the top of the page as shown below:
On the page that opens, scroll down and choose Asia > Singapore from the Available VPS Servers section:
On this page, you will see our Singapore Server plans. Choose the plan you need from the plans provided and click on Get Now. I prefer to choose the second option:
The Shopping Cart page will appear which allows you to choose Billing Cycle and Configurable Options and fill in the options to configure your server. You can pay the Billing Cycle to us as Monthly, Quarterly, Semi-Annually and Annually. As shown in the image below, in the Configure Server section, you must fill in the fields related to Hostname, root password and NS Prefixes.
Then, in the Configurable Options section, you can register your Operating System, Location (Singapore) and the number of additional IPs requested. We provide Singapore VPS servers in various operating systems including Windows Server 2012, Windows Server 2016, CentOS 6, CentOS 7, Debian 8, Debian 9, Ubuntu 16.04, and Ubuntu 20.04. Configure your desired options and click on Continue:
You should review the selected items once more and click on Checkout:
If you have already registered, click on Already Registered. But if you have not registered on our site, just enter your personal information, choose your desired payment method, and click on Complete Order:
Now click on Complete Order to proceed to checkout:
You should choose the coin you want to pay with and click Complete Checkout:
The purchase process was that easy, all you have to do now is make the payment.
That's it!
Conclusion
Singapore VPS is a virtual private server that is hosted in Singapore's data centers. In this article, we introduced you to Singapore VPS and taught you how to buy Singapore VPS. I hope this tutorial was useful for you and helps you to buy economical Singapore VPS. If you encounter a problem during the purchase process, you can contact us in the Live Chat or Tickets section.