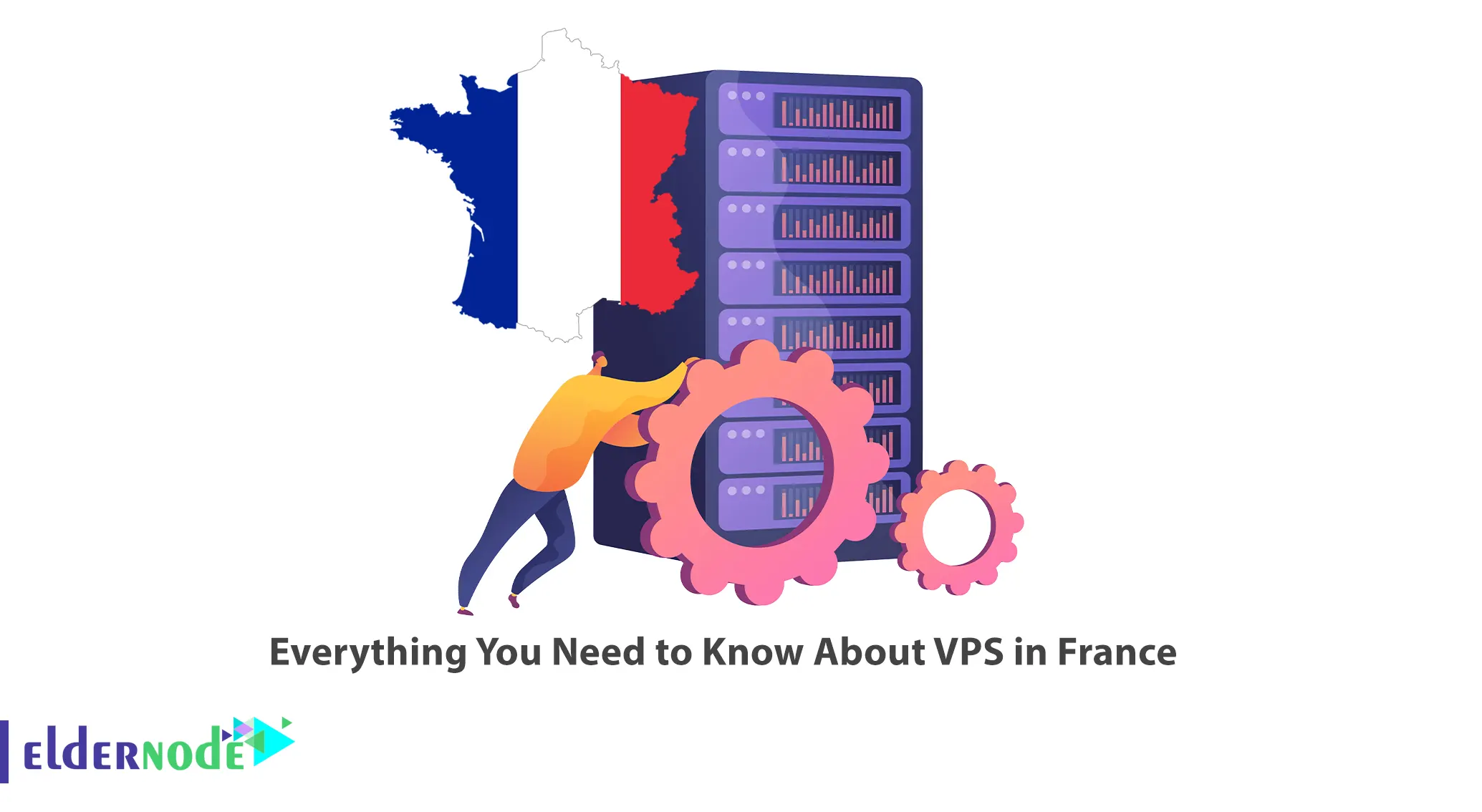 Sometimes you need a fixed IP address in foreign countries to access some accounts and websites. Buying a VPS allows you to use a fixed IP with stable and secure resources. If you want to operate in the Internet space like a citizen of European countries with high-speed Internet, the French virtual server is the best choice for you. This article will explain Everything You Need to Know About VPS in France. Our website offers cheap France virtual server , which is your best choice.
Everything about France VPS
In the rest of this article, we will first have a definition of VPS. Then we will tell you the features of France VPS server. Finally, we will fully explain the reasons why you need a France VPS server.
What is VPS?
VPS stands for Virtual Private Server and is a hosting service. It uses virtualization technology to provide you with dedicated resources on a server. France VPS is part of a physical server that is hosted as a small unit in large data centers in Paris or other French cities. This server helps you to access the required websites with the fastest speed and enjoy the benefits of having a dedicated French IP. If your website has an audience from all over the world or just Europe, then a France virtual server will be an ideal choice for you. This server can support the increase of your website traffic and prevent your website from going down.
Features of France VPS
Let's list some of the advantages of France VPS offered on our website:
– Full Access
– Uptime 99.99%
– Cheap Price
– Updated and Powerful Hardware
– Install Windows and Linux Operating Systems
– Instant Delivery
– 100% Resource Dedicated to Services
– 1 GB Network Port
– 24/7 Dedicated Support
– DDOS Protection
Server Management and Security
Many users are concerned about security when purchasing a VPS server. VPS resources are dedicated to each VPS so that users can experience the best quality. In fact, you will have Full admin access to Linux and Windows operating systems server management without any restrictions by purchasing France VPS servers. Also, you can install any software you need on the server. Additionally, we use a Firewall in our France VPS servers to prevent DDOS attacks and ensure the security of the server network.
France VPS Usage
France VPS is the right choice for those who need a fast server for their business and whose website has an audience from the whole world or just Europe. This server can support the increase of your website traffic and prevent your website from going down. This server is very popular among freelancers and people who do currency transactions in exchanges because of its speed and good performance. By purchasing a France VPS, you will receive the dedicated IP of this country. So if your business needs to buy a fixed IP to connect to the Internet, try France VPS.
Free Technical Support
Our France servers will be provided with the latest and most modern hardware and are located in the most reputable data centers in France. ElderNode website support and technical team is ready to support all our users 24 hours a day. In fact, we monitor all services 24/7 to resolve any issues quickly. We always do our best to communicate with users through different communication channels and respond to their problems 24 hours a day. You can contact us through the following communication methods, such as Live chat, sending a ticket for support and sales, or calling and sending an email.
Conclusion
In this article, we taught you everything you need to know about VPS in France. I hope this tutorial was useful for you and helps you to choose your best VPS location. If you have any questions or suggestions, you can contact us in the Live chat or ticket section.