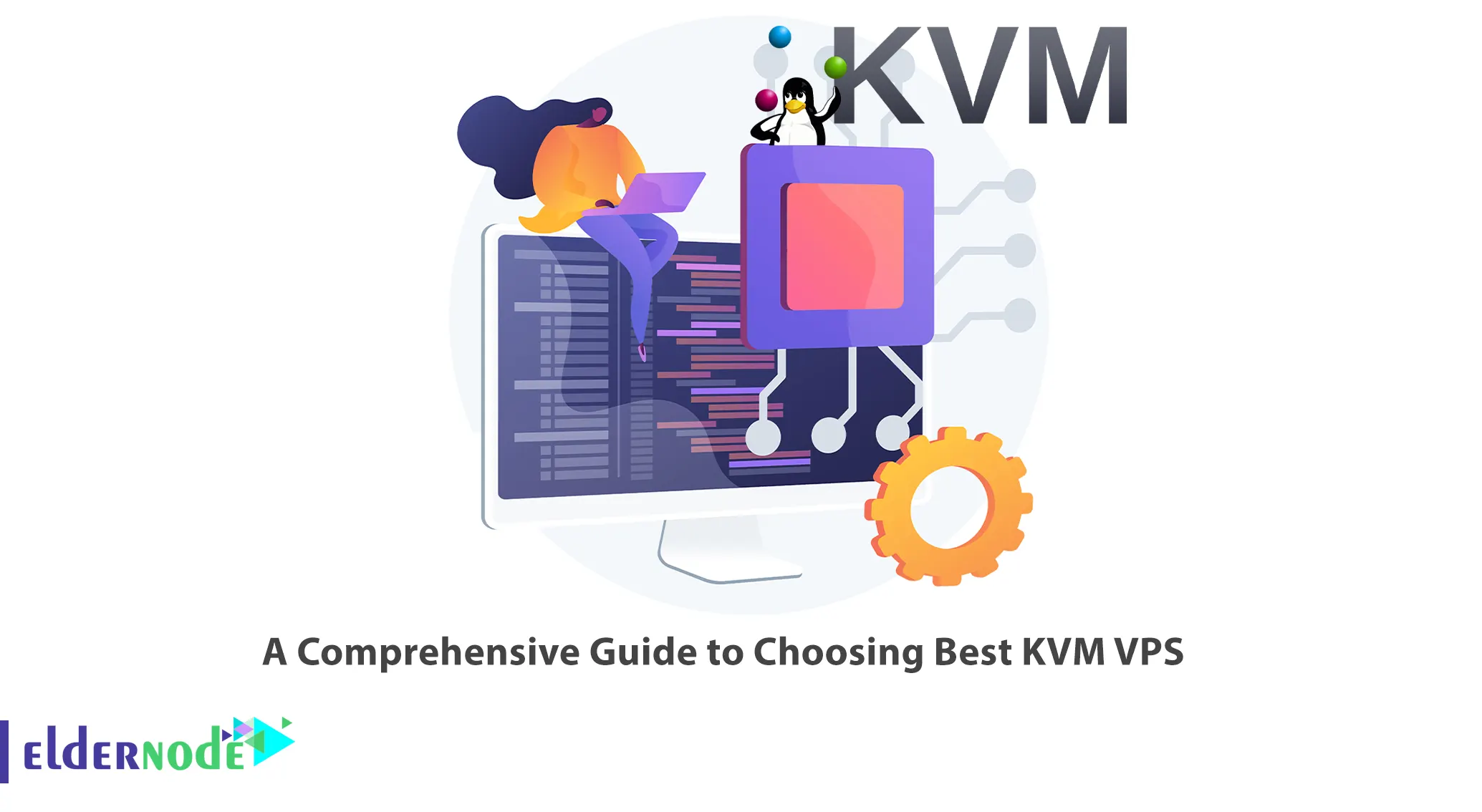 Virtualization has been around for a while and has proven to be a cost-effective technology. Operations teams and desktop users alike can have multiple virtual machines and run a wide array of operating systems without having to install each on a separate physical server. Virtual machines are created using a hypervisor. One of these common hypervisors is called KVM. This article is A Comprehensive Guide to Choosing the Best KVM VPS. We offers an economical KVM VPS server, which you can check out the offered package to purchase it.
Why Choose the Best KVM VPS?
KVM stands for Kernel-based Virtual Machine and is an open-source virtualizer developed by Redhat built into Linux. So, it is one of the most popular virtualization platforms among the technology superpowers. Virtual servers created with this technology have dedicated cores and hardware resources, and there is no possibility of overselling on this platform. You can get a KVM VPS with reliable performance, affordable price, and instant setup from us.
What are the KVM VPS Features?
Firstly, we will list our KVM VPS features which are:
– 99.99% Uptime
– Dedicated Resources
– Full SSH Access
– DDoS Protection
– 24/7 Dedicated Support
– Different Operating Systems
Advantages of KVM VPS
Here we will list the advantages of KVM VPS:
– Support for KSM or Kernel Same-page Merging to remove duplicate memory pages and reduce memory consumption
– Superior Security using a combination of Security Advanced Linux (SELinux) and Secure Virtualization (sVirt) for advanced VM security and isolation
– Windows and Linux operating system support
– Wide use of KVM among open-source automation software
– Lack of overseeing
– Uses any common storage supported by Linux, including some local disks and network-attached storage (NAS)
– FILE SYSTEM support for viewing virtual machine images by different hosts
Disadvantages of KVM VPS
KVM, like other virtualizers, has its drawbacks, which we will discuss in this section. The KVM configuration process is more complicated than other virtualization systems. Additionally, resource allocation will limit the number of VMs according to the hardware used.
Security
KVM uses a combination of SELinux and secure virtualization (sVirt) and improves the security of virtual machines. SELinux creates security boundaries around VMs. sVirt extends the capabilities of SELinux. It also enables mandatory access control (MAC) security to be applied to guest virtual machines, preventing manual labeling errors. Additionally, our KVM virtualization system creates versatile and secure VPS machines and also to ensure the security of the server network, a firewall is used to prevent DDOS attacks.
Hardware Support
KVM can use a wide range of well-known Linux-supported hardware operating systems. So, it is possible to use hardware from different companies. Because many hardware vendors in the world cooperate in the kernel development process, the most up-to-date hardware features are added to the Linux kernel in a short time. Our VPS servers created by KVM can run any Linux, Windows, or other operating systems of your choice with Linux kernel functionality.
Scalability and Performance
KVM derives its performance from Linux and scales to match the load if the number of guest machines and requests increases. With KVM, you can most notably virtualize network applications, which makes it the basis of many enterprise virtualization suites, such as data centers and private clouds. Our KVM VPS servers are scalable and have high performance.
Storage
KVM can use any storage supported by Linux, including some local disks and network-attached storage (NAS). You can use Multipath I/O to improve storage and provide redundancy. Also, KVM supports shared file systems so that different hosts can share VM images. Disk images support thin provisioning and allocate storage on demand rather than all up front. All VPS that we offered run on new, powerful hardware, NVMe/SSD Storage that connects to the fastest and best response time in trusted data centers around the world.
Conclusion
Kernel-based Virtual Machine or KVM allows the kernel to function as a hypervisor. This article was a comprehensive guide to choosing the best KVM VPS. I hope you found this tutorial useful and that it helps you to choose the best KVM VPS. If you have any questions or suggestions, you can contact us in the Comments section.