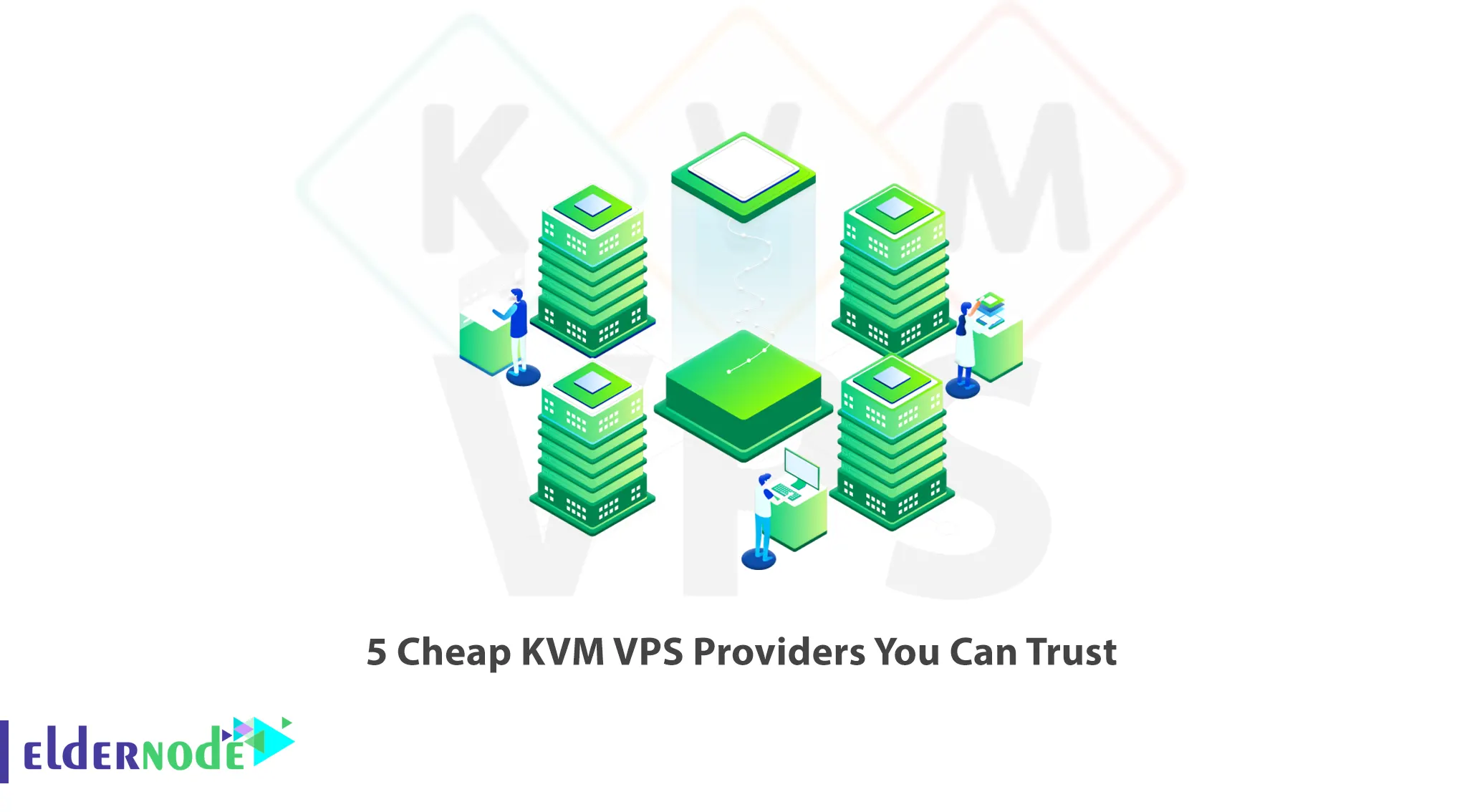 KVM VPS is a complete virtualization solution. You can run operating systems such as Windows and Linux using KVM VPS. If you are looking for KVM virtualization based on VPS, the following information will be useful for you. This article will introduce you to 5 Cheap KVM VPS Providers You Can Trust. If you intend to buy your own KVM VPS server, you can check out the packages offered on the website.
KVM VPS Providers
KVM VPS is a Virtual Private Server combined with Kernel-based Virtual Machine virtualization software. It allows users to run multiple operating systems on one physical server and is the best choice for web hosting and software development. This platform turns the kernel into a hypervisor and is built into Linux. The KVM VPS is designed to deliver more efficient hosting and virtualization capabilities than a standalone VPS.
HostWinds is included among the best KVM VPS services on the market. It offers two types of managed and unmanaged VPS servers, and both managed and unmanaged VPS servers have KVM virtualization. It offers KVM VPS services are offered at affordable rates. Managed KVM VPS costs only $8.24 per month for 1 CPU, 1 GB RAM, 30 GB space, and 1 TB bandwidth. While their starter unmanaged KVM VPS with 1 CPU core, 1 GB RAM, 30 GB SSD storage, and 1 TB bandwidth is priced at $4.99. It is one of the cheapest choices for the KVM-managed VPS category compared to its competitors.
Features:
– 99.9% Uptime Guarantee
– Affordable Price
– Choose Different operating systems
– Different data center Locations
– 24/7 Support
– UI needs improvement
Eldernode website is one of the best KVM VPS providers that offer reliable KVM VPS servers. KVM virtualization System of Eldernode creates versatile VPS machines that can run any Linux operating system, Windows operating system, or other operating systems you want with Linux kernel performance. This company's KVM VPS locations are Singapore, Russia, USA, Hong Kong, UK, Netherlands, Australia, Germany, Japan, France, Turkey, Canada, India, Malaysia, Dubai, South Korea, Philippines, Taiwan, Spain, Denmark and a few further. Its KVM VPS price starts at just $7.77.
Features:
– 99% Uptime Guarantee
– Instant Server Setup
– High-performance
– Full Admin Access
– Linux and Windows-based VPS servers
– The most Affordable Price
– DDoS Protection
– Nvme SSD Storage
–  Ability to Choose and Change the Operating System
– 30 days money back guarantee
– + 20 Different data center Locations
– Cheap Price
– 24/7 Dedicated Support
DigialOcean is one of the top cloud platforms with advanced data centers. You can choose hardware resources so that the price is calculated accordingly. Its starter server with 1GB of RAM, 1 processor core, 25GB of storage, and 1TB of bandwidth costs $5, which is quite affordable. Also, it allows you to choose additional bandwidth and storage space according to your business needs. You can choose different types of droplets like CPU-optimized, memory-optimized, storage optimized, and manage your workload with this. In fact, every KVM VPS server at Digitalocean comes with data center selection, which allows you to choose the data center location of your choice, covering 8 different regions around the world.
Features:
– Choose Operating systems
– Instant server setup
– 8 Datacenter Locations
– Install Different 1-click apps
– No instant customer support
InterServer is one of the oldest web hosting services that also offer KVM VPS. All their VPS servers use the cloud. Their virtual server prices are very flexible. You can choose hardware resources according to your business needs at flexible prices. KVM VPS prices start at $6, with 1 CPU core, 2 GB RAM, 30 GB SSD, and 1 TB data transfer. It performs very well and offers a variety of scripts to choose from. The variety of scripts InterServer offers to choose from includes WordPress, Drupal, Joomla, and all the popular ones you could ask for.
Features:
– 99.9% Uptime Guarantee
– Install Different one-click apps
– Root access
– Dedicated Resources
– Affordable price
– 24/7 Support
– cPanel and Plesk cost additional
Contabo is a KVM hosting service that has completely independent virtual servers. This KVM-based VPS uses proper optimization techniques to increase performance. This hosting does not charge extra for traffic. You can restart the server and reinstall the operating system at any time. This allows you to use any image file to install operating systems and control panels. Its KVM VPS pricing starts at $8.49 per month.
Features:
– Uptime less than %99
– 8 Different data center Locations
– DDoS protection
– 24/7 Support
Conclusion
If you need to choose a reliable and best KVM VPS provider, this tutorial is best for you. In this article, we introduced you to 5 cheap KVM VPS providers you can trust. I hope you found this tutorial useful and that it helps you to find trustable KVM VPS provider. If you have any questions or suggestions, you can contact us in Live chat or ticket.