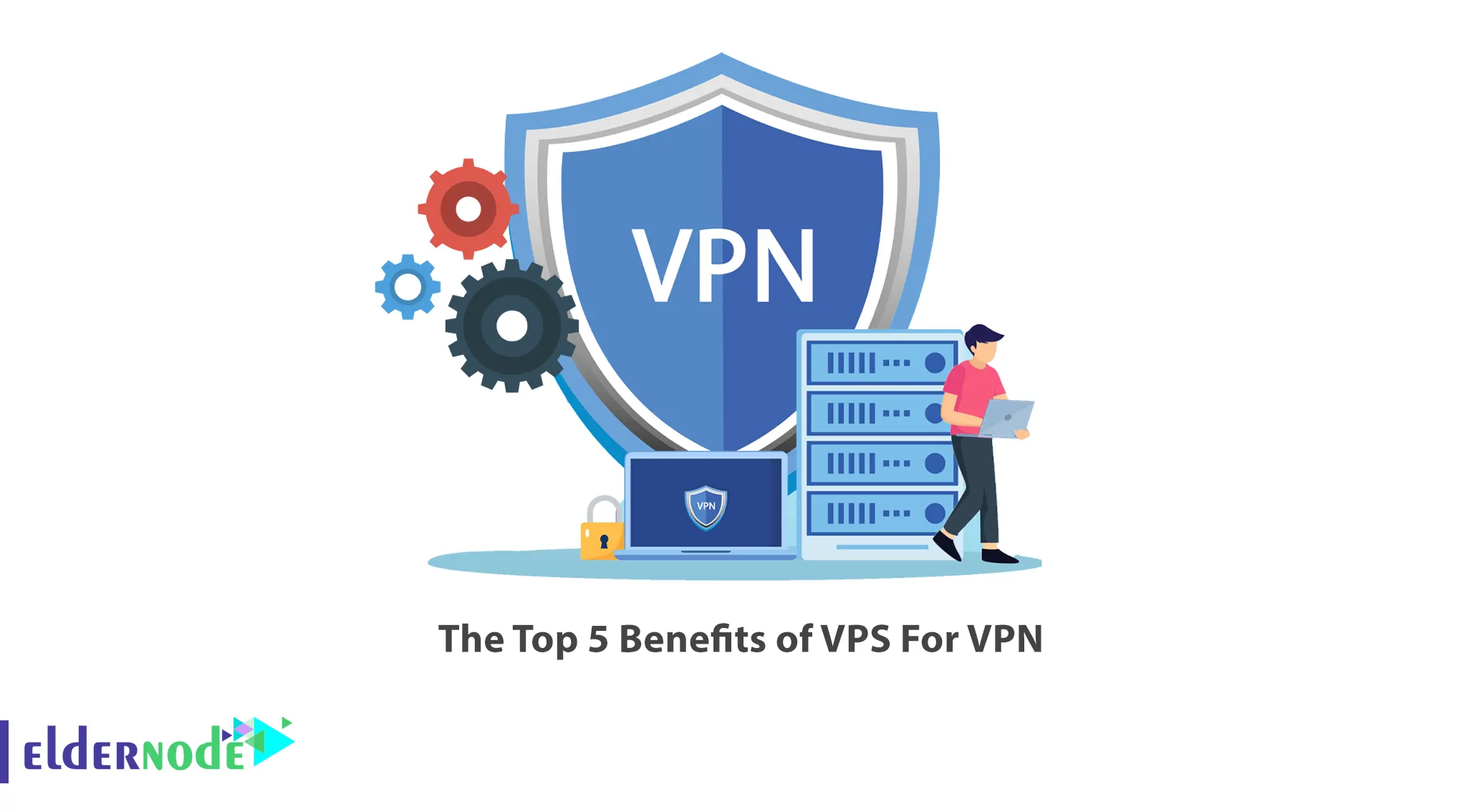 When you use the Internet, the privacy and security of your information must be maintained. Users of various VPS services use the VPS service to host a custom VPN server on their VPS. This article will introduce you to The Top 5 Benefits of VPS For VPN. If you intend to buy your own VPS server for VPN, you can check out the packages offered on the website.
What are The Benefits of VPS for VPN?
VPN or Virtual Private Network creates a protected network connection where you are assigned a new anonymous IP address. It establishes a point-to-point connection between your device and the global Internet and allows you to remain anonymous on the web by masking your IP address. Users can maintain their anonymity on the web and keep their data safe. VPS server users can encrypt their IP address data with a separate VPN service.
1- Enhanced Security and Privacy
Security is one of the most important options that have been paid attention to on the Eldernode site in order to have the best performance in terms of security. In VPS servers, you can change the security settings in a more customizable way, and for this reason, you have enhanced security and privacy.
2- Fast and Reliable Connections
We provide fast and reliable VPS servers for VPNs. This server has more memory and CPU cores, which allows it to handle more concurrent requests, perform more actions in the same amount of time, and generally publish web content at a faster rate. Also, if you care about the speed of your system and website, VPS for VPN is the best choice for you.
3- Improved Performance and Scalability
Sometimes you may need to dedicate more resources to your business to achieve a higher level of performance. The main advantage of a VPS is its performance and scalability of hosting resources. A VPS hosting environment is a container where a certain number of resources are allocated to the container based on the package you purchase. So, you can quickly and easily allocate containers with fewer or more resources as needed. When all the resources of a server are dedicated to your site, as a result, the performance and speed of your site will increase. This will increase the interaction rate and decrease the bounce rate of users.
4- Cost-Effective Solutions
VPS servers for VPN are cost-effective and economical solutions. It allows you to use a basic VPS plan with the required resources to set up a VPN. So, you will have more control over server resources using VPS servers. This server provides you with a reasonable price range and different levels of plans with different limitations and different prices. Our VPS plans start at just $7.77.
5- Easy Setup & Management Tools
When you buy a VPS from the Eldernode website, you can easily install any operating system you want from the Client area. Our website offers various Windows and Linux VPS operating systems. Linux VPS operating systems are CentOS, Debian, Fedora, OpenSUSE, and Ubuntu. Windows VPS operating servers are Windows 10, Windows Server 2012, 2016, 2019, and Windows Server 2022.
Conclusion
Some users of various VPS services use the VPS service to host a custom VPN server on it. In this article, we introduced you to the top 5 benefits of VPS for VPN. I hope this tutorial was helpful for you and helps you find VPS's benefits for VPN. If you have any questions or suggestions, you can contact us in the Comments section.