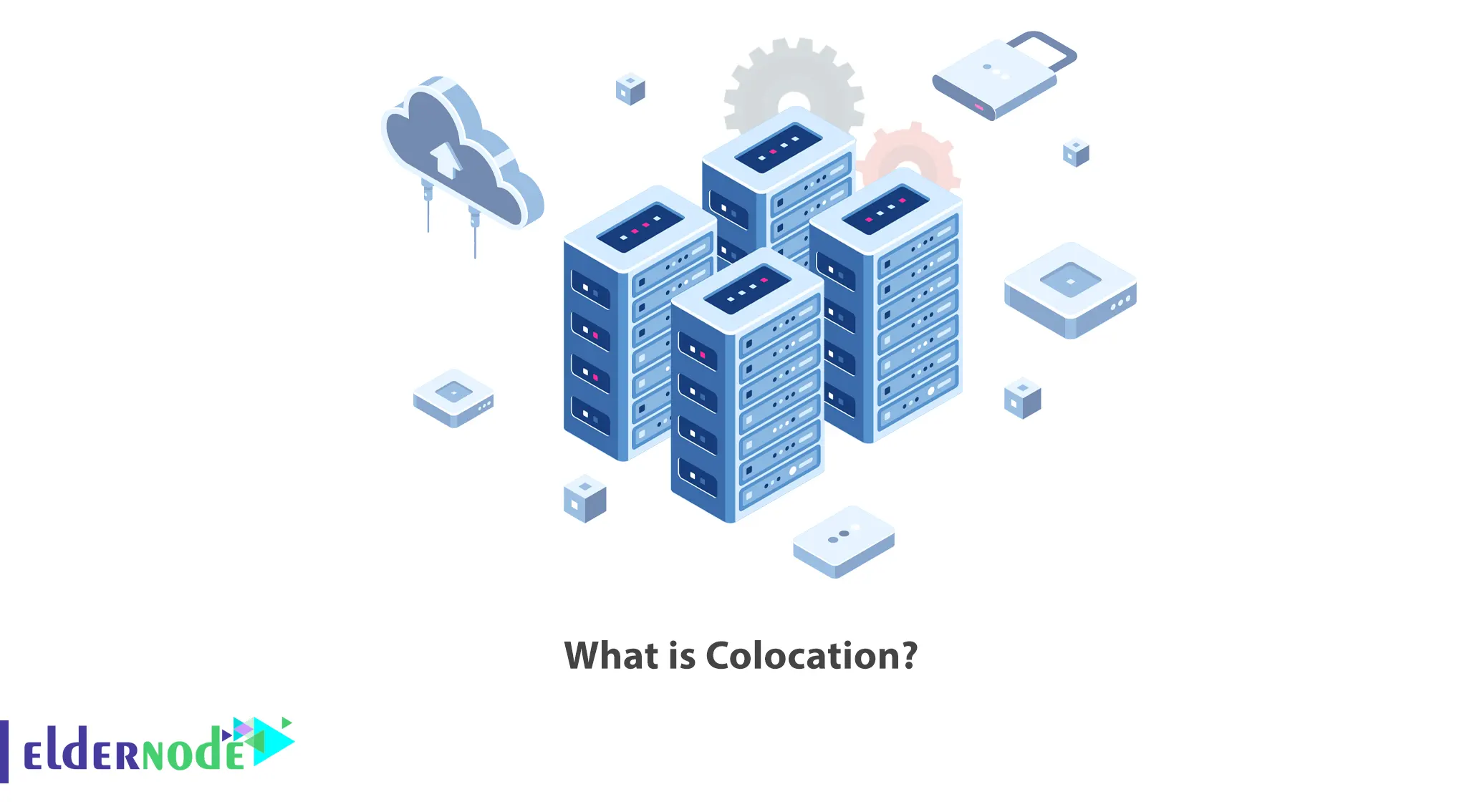 One of the effective facilities in data centers is the possibility of sharing space with large institutions and organizations. In this way, organizations and institutions that need a space to place their high-powered servers with the support of high-capacity bandwidth can use Colocation services in the data center. Companies, institutions, and organizations, sometimes spending huge amounts of time and money, have taken scattered and incomplete measures to create or develop data centers, which in most cases prevented them from achieving the desired result. This article will explain What is Colocation. If you want to purchase your own Dedicated VPS server, you can check out the packages offered on the our website.
Introducing Colocation
[inline_post]
What is Colocation?
Colocation is the practice of renting space for servers and other computing hardware in a third-party provider's data center where a business can rent space for servers and other computing hardware. It is one of the services that can be provided by data centers and web hosting companies, which is known as Co-Location or Colo services. In this service, the hosting company provides data center building, cooling, power, bandwidth, and physical security necessary to maintain your server. There are 2 basic types of Colocation, which are wholesale and retail. Wholesale is where a tenant leases a fully constructed data center space and retail is where a data center is leased in smaller increments.
In the continuation of this article from the Dedicated server training, we will introduce you to the Colocation data center.
Colocation Features
Colocation features vary from one hosting company to another, and each colocation provider has its own way of doing things. Some features that are relatively common among colocation data centers are:
– Redundant Power
– Redundant Internet Connectivity
– Physical Security
– Physical Durability
– Cross Connectivity
– On-site technical support
– Compliance with various regulations
– Guaranteed reliability
What are the Advantages and Disadvantages of Colocation?
In this section, we will explain some advantages and disadvantages of Colocation.
Advantages
If you lease space in a colocation facility, you will pay less than if you build or expand a data center. Tenants can use server and storage hardware of their own choice. It follows strict physical security protocols and protects against cyber attacks. You can access additional data center space if needed. It means that the colocation data centers can now accommodate growth.
Disadvantages
Colocation providers typically do not offer self-service security tools that customers can use to monitor the security of their workloads and may offer managed services. Customers of colocation can deploy any number of monitoring and security management tools in their environment. But the tools are not built into the infrastructure platform the way they are in the public cloud. Public clouds also offer the security advantage of offloading more security responsibilities from customers.
Colocation providers also manage some security aspects such as physical access but they don't manage software security patches or secure the bare metal servers used to host virtual machines. The aforementioned duties are usually the responsibility of cloud providers when using managed services in a public cloud.
Colocation Security
The colocation has physical access to the facilities where the servers are hosted and has physical security. Note that most modern security threats do not rely on physical access, such as DDoS attacks and ransomware. However, there are threats such as causing fires and physical damage to equipment that can be more destructive than software attacks. With the help of colocation, a highly complex network can be configured. Also, workloads in a colocation facility are securely connected to another data center, a public cloud or on-premise infrastructure.
Power backup and network redundancy options are offered by colocation providers. Some providers also offer managed data backup services for workloads hosted at their facilities. With these solutions, businesses can build an infrastructure that is resilient in the face of security events and other types of disruptions.
Some Colocation providers erect fences in the data center that isolate tenant hardware. Each fence has a locked gate and tenants can only access their own data center hardware. Tenants go through several security checkpoints before accessing data center hardware.
Building and Facilities of Colocation
A colocation offers its tenants an SLA. SLA guarantees a certain amount of availability. Colocation is usually certified by the Uptime or adheres to data center uptime benchmarks. Data center uptime is usually expressed in the following four levels:
– Tier 1. Has a single path for non redundant power, cooling, network connectivity, and backup components. It has an expected uptime of 99.7.
– Tier 2. Has a single path with some redundancy for power and cooling and backup components. It has an expected uptime of 99.7.
– Tier 3. Has multiple paths for power and cooling and systems to update and maintain it without taking it offline. Its expected uptime is 99.98 and is able to withstand a 72-hour power outage.
– Tier 4. Built to fully fault tolerant with redundancy for each component. Its expected uptime is 99.99 and is able to withstand a 96-hour outage.
Colocation Pricing
Some colocation provider bill their tenants based on the amount of rack space that they consume and some of them lease data center floor space by the square foot. So each colocation provider has its own pricing model. The pricing model does not determine the overall cost of renting space in a residential facility. Some of the factors can affect the total cost including:
– Geographical Location
– A support Contract
– Power Consumption
– Bandwidth
– Power Distribution Unit required
– Technical Support Incidents
[inline_post]
Conclusion
Businesses can have their own server equipment with the help of Colocation and store it in rented rack space in an off-site location called a data center or colocation hosting center. In this article, we introduced you to Colocation and listed its features and advantages. I hope you found this article helpful. If you have any questions, you can contact us in the Comments section.