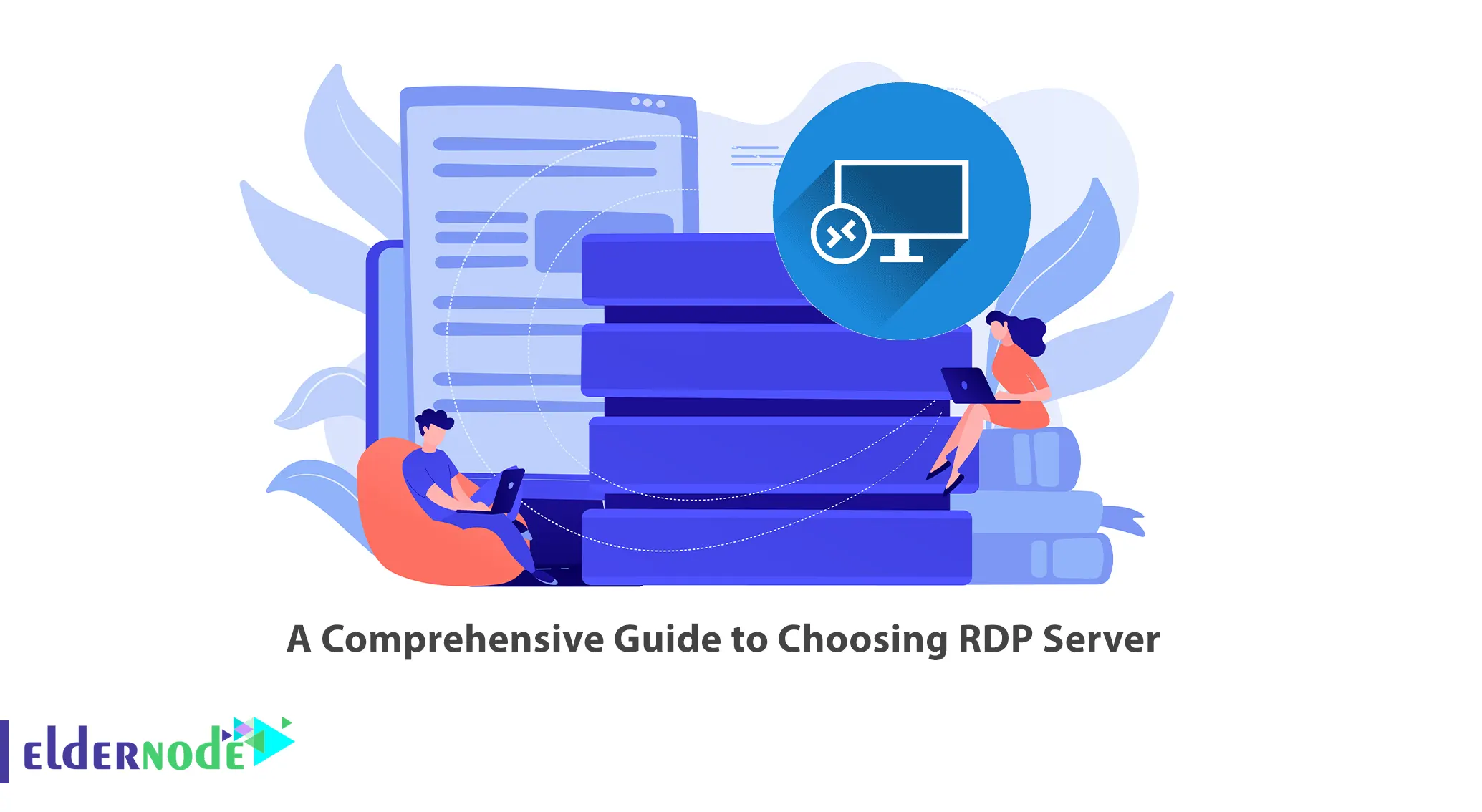 RDP is a very common protocol for remote connection to a desktop computer running the Windows operating system. Knowing and understanding the RDP protocol is very important, especially since some critical vulnerabilities have been identified in this protocol. This article is A Comprehensive Guide to Choosing RDP Server. We offer an economic RDP server, which you can check out the offered package to purchase it.
Why Choose an RDP Server?
RDP stands for Remote Desktop Protocol and is a proprietary protocol developed by Microsoft Corporation. It provides a user with a graphical interface to connect to another computer over a network connection. It allows users to connect and control another computer from a remote location. The RDP protocol provides a graphical user interface (GUI) for connecting to another computer over a network. The graphical interface is such that using it in full-screen mode is almost no different from using it directly on the target computer.
RDP Features
Let's list the key Features of our RDP server:
– Admin Access
– Unlimited Bandwidth
– Powerful CPU
– Instant Activation
– Affordable Price
– 99/99% Uptime
– Different Operating Systems
– 24/7 Dedicated Support
Advantages of RDP
In this section, we discuss the top advantages of using RDP:
1- Remote Access: RDP allows access to your work computer from anywhere.
2- Multi-Platform Support: You can use it to connect to a computer that has a different operating system.
3- Customizability: RDP is customizable and allows you to configure the protocol to meet your specific needs.
4- Increased Productivity: RDP can increase your productivity by allowing you to access your work computer from anywhere.
5- Easy to Use: It can be used easily and you don't need any special skills or technical knowledge to use RDP.
6- Multiple Monitors: It supports multiple monitors that you can stream your desktop across multiple screens.
7- Increased Mobility: You can work from anywhere and also on the go, respond to emergencies more quickly, and be more available to your clients and customers.
– Improved Collaboration: You can use RDP for remote IT support or for collaboration between team members.
Disadvantages of RDP
Like other servers, RDP also has some disadvantages. One of the disadvantages of RDP is the need for powerful RDS. If you want to use RDP on a large scale, you need a powerful Remote Desktop Service (RDS) to monitor all RDP connections. Another disadvantage is the need for a powerful network. A reliable network connection is required for the client computer to successfully connect to the host computer. Otherwise, the entire Remote Desktop service may fail.
RDP Security
RDP brings higher security to preserve information. This server uses encryption to protect data in transit between the client and the server. In fact, It encrypts all the information exchanged between you and the server. Also, it supports Network Level Authentication (NLA), which allows you to provide your credentials before accessing a remote computer. If you purchase an RDP server from Eldernode, you can ensure the security of the server network. Because we use a firewall to prevent DDOS attacks.
Eldernode RDP Locations
We offer our RDP servers on any version of Windows you want. You will have admin access to RDP and can install any program you want on the server. In this way, you can do any kind of business you want at your desired location with RDP VPS. We have provided RDP servers in different plans and in more than 14 locations, which are: Singapore RDP, Romania RDP, USA (Chicago) RDP, USA (NewYork) RDP, Hong Kong RDP, UK RDP, Netherlands RDP, Australia RDP, Germany RDP, Japan RDP, France RDP, Canada RDP, Turkey RDP, Russia RDP and some more.
Conclusion
Remote Desktop Protocol is a communication protocol developed by Microsoft. This article was a comprehensive guide to choosing an RDP server. I hope this tutorial was useful for you and helps you to choose the best RDP server. If you have any questions or suggestions, you can contact us in the Comments section.