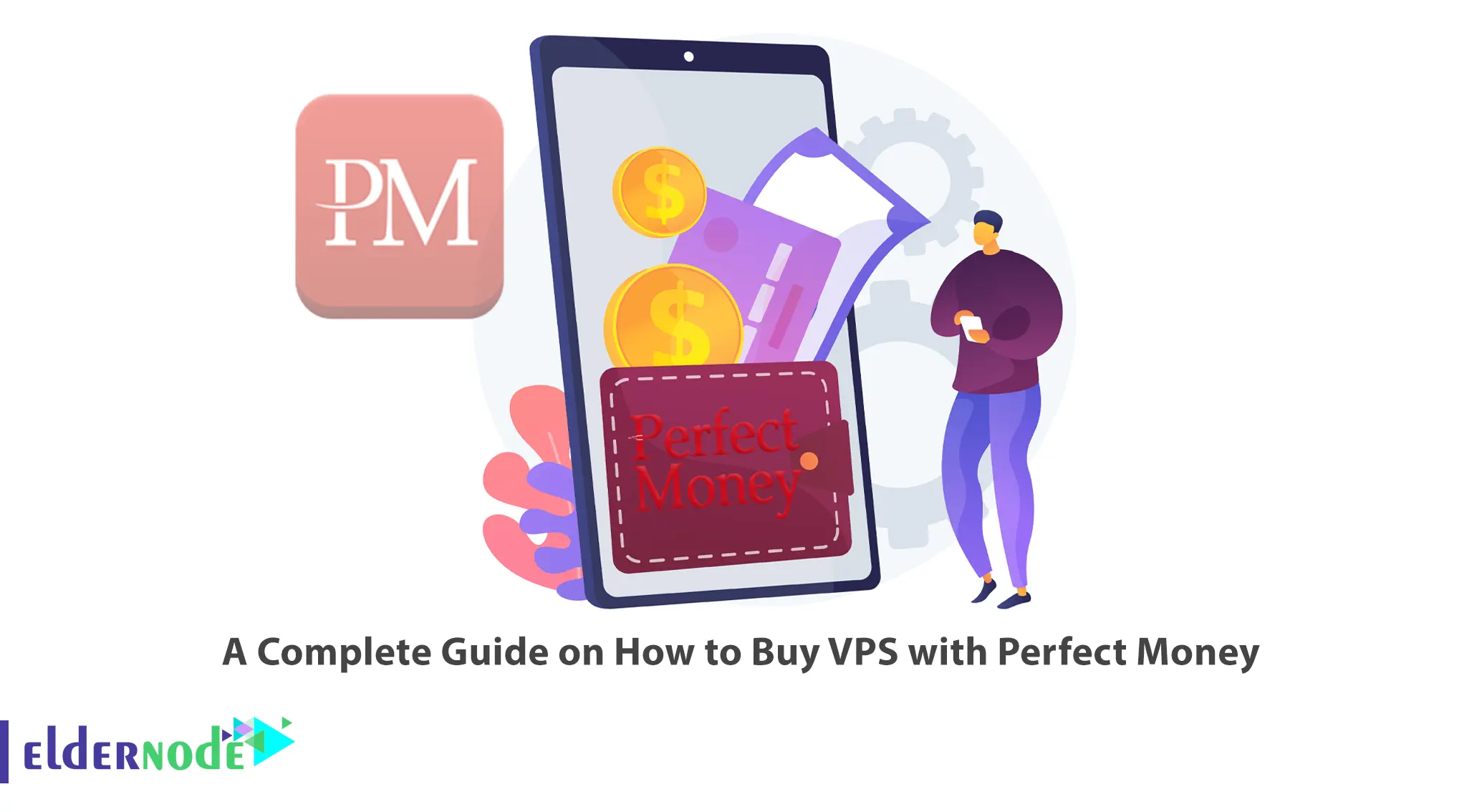 Perfect Money is a company and global payment system whose official office is located in Panama. This company provides services for sending, receiving, and paying money through the Internet for users and businesses around the world. Perfect Money VPS is a hosting service that you can buy with Perfect Money. This article is a Complete Guide on How to Buy VPS with Perfect Money. You can buy VPS Server from the our website using Perfect Money.
How to Buy VPS with Perfect Money
Perfect Money is a popular gateway and a leading financial service allowing users to make instant payments and to make money transfers securely. It opens unique opportunities to Internet users and owners of Internet businesses. One of the features that have made this online payment system more popular than other competitors is providing services to all countries at a reasonable fee. Buying a VPS server from the Eldernode website is possible and easy with Perfect Money. To do this, follow the steps below.
Buying Perfect Money VPS From Eldernode
First of all, navigate to the Eldernode official website which offers the best and cheap VPS plans. On the top of the page, click on the Buy VPS tab and choose the PERFECTMONEY VPS option:
The PerfectMoney VPS page will open for you. On the opened page, scroll down to see the VPS plans offered. Among the VPS plans, choose desired plan and click Order Now. For example, my preference is the first option, Windows VPS:
Now, depending on the type of VPS you choose, you will see the corresponding plans. Select your virtual private server package and click Order Now again. Since we chose Windows VPS in the previous step, we have to choose from its plans:
At this point, you should see the Shopping Cart page that allows you to select Billing Cycle and Configurable Options. The Billing Cycle in Eldernode can be paid as Monthly, Quarterly, Semi-Annally, Annually, and Biennially. Virtual Server is currently available in many locations, including the United States, France, the United Kingdom, the Netherlands, Germany, Singapore, Hong Kong, Japan, and more. Choose the location and operating system you want from the available options and click on Continue:
Also, you can choose from available add-ons if you need but be careful that you have to pay more if you choose:
On this page, review the selected items once more and click on Checkout:
If you have not yet registered on the Eldernode website, fill in your personal information and select Perfect Money in the Payment Details section as shown below. Click on Complete Order:
Note: If you have already registered, click on Already Registered at the top of the page.
Now the following page will appear. You should click on Make Payment to proceed:
Lastly, enter the Member ID and password and click on Preview Payment to complete the purchase process:
That's it! You have successfully bought VPS with PerfectMoney from Eldernode.
Conclusion
Perfect Money is a popular gateway and a leading financial service allowing users to make instant payments and to make money transfers securely. In this article, we taught you how to buy VPS with Perfect Money completely. I hope you found this tutorial useful and learned to buy VPS with Perfect Money. If you encounter a problem during the purchase process, you can contact us in the Live Chat or Tickets section.