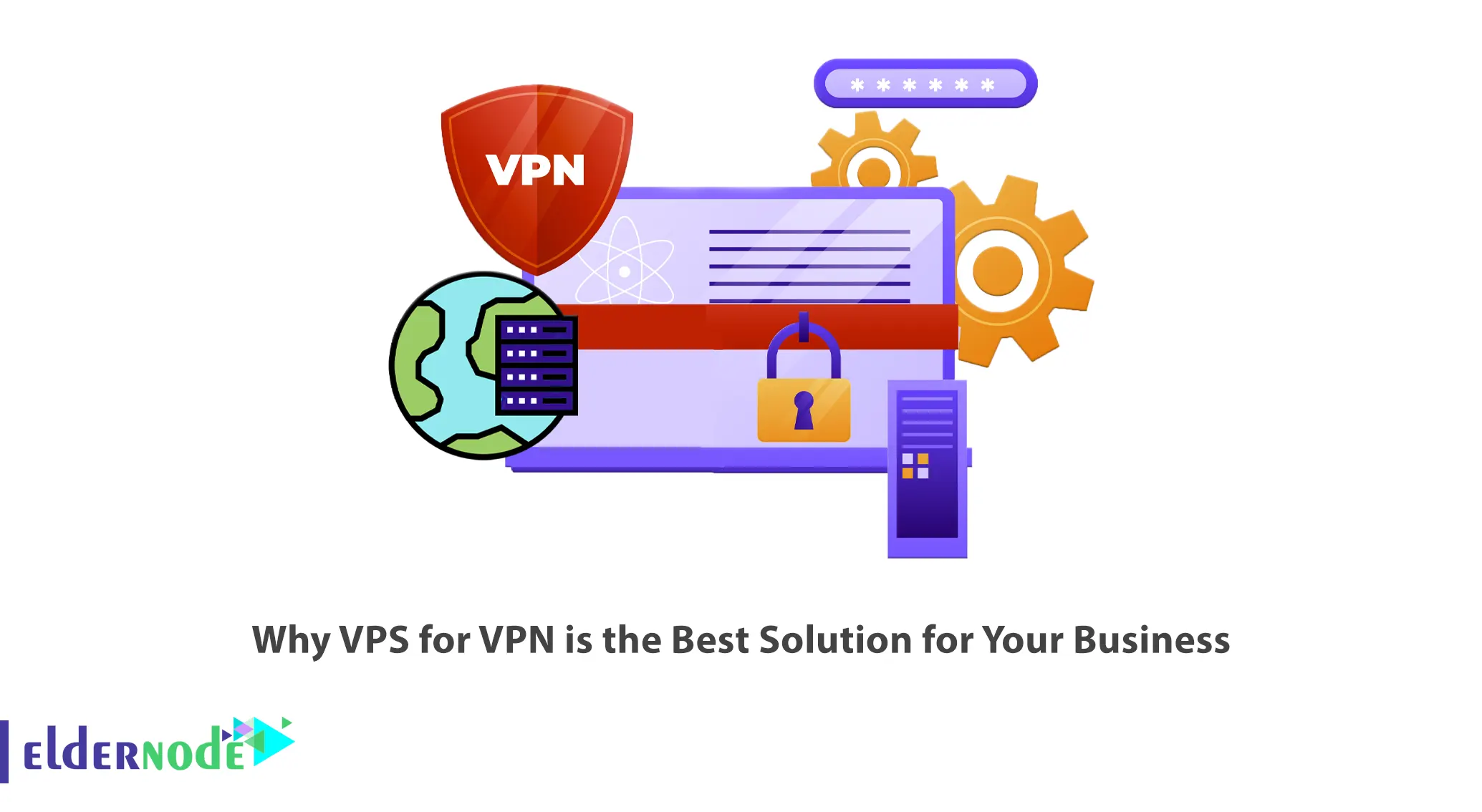 One of the most important issues in using the Internet is privacy and information security. Also in VPS hosting, sensitive customer data should be protected. Users of different VPS services can encrypt their IP address data with a separate VPN service. In fact, they use a VPS service only to host a custom VPN server on their VPS. This article will teach you Why VPS for VPN is the Best Solution for Your Business. If you intend to buy your own VPS server, you can check out the packages offered on the Eldernode website.
Is VPS for VPN the Best Solution for Your Business?
VPS stands for Virtual Private Server and is a dedicated server that is divided into several virtual servers using virtualization techniques. Generally, it is a server that is created and executed on a physical server by virtualization software.
VPN stands for Virtual Private Network, which increases your security and privacy in the organization when you are active on the Internet. It establishes a point-to-point connection between your device and the global Internet. Users can access another computer from their PC using tunneling protocols. Some VPN services also encrypt your data to add an extra layer of protection. You can remain anonymous on the web by masking your IP address.
They're Cheap
VPS servers are economical and affordable servers. You can use a basic VPS plan with the resources needed to launch and manage a website with any budget. With VPS hosting, you have more control over server resources, so you end up paying only for the resources you're currently using.
You Can Choose Any Operating System
There are several applications that you can use to install a VPN server. You can install your desired VPN application on various operating systems, including Windows, Linux, and macOS. VPN applications have low system requirements and the cheapest VPS has enough resources to run it effectively. Your VPS server should have a dedicated static IP address.
You Have Full Control Over Everything
When you built a VPN on a VPS, the information between the user and the server will be encrypted. A personal VPN acts like a proxy on a virtual server. It means that even the Internet Service Provider is not aware of the actions you do in the web world and professional hackers cannot steal your personal information. Lastly, you should be careful that with a personal VPN you don't need to share your disposal.
You Don't Need To Be Tech Savvy
You don't need to be tech-savvy to use VPS. Running your website on a VPS does not require much knowledge. To manage the VPS, you can use the control panel, which simplifies the management of the hosting space. Also, you can entrust the management of VPS to the support team of the VPS provider companies.
You Can Easily Switch Between Hosting Options
People change web hosts for a variety of reasons. Some are simply dissatisfied with the speed or quality of content network distribution systems. Others find the same quality of service at a lower price or easier payment terms. If you have one of these problems and want to change your hosting company, you can easily do it.
We offer economical VPS servers, which can be the best option for you.
Conclusion
VPS is actually a dedicated server that is divided into several virtual servers using virtualization techniques. These sections are identical in terms of hardware usage. In this article, we explained why VPS for VPN is the best solution for your business. I hope this article has helped you. If you have any questions or suggestions, you can contact us in the Comments section.