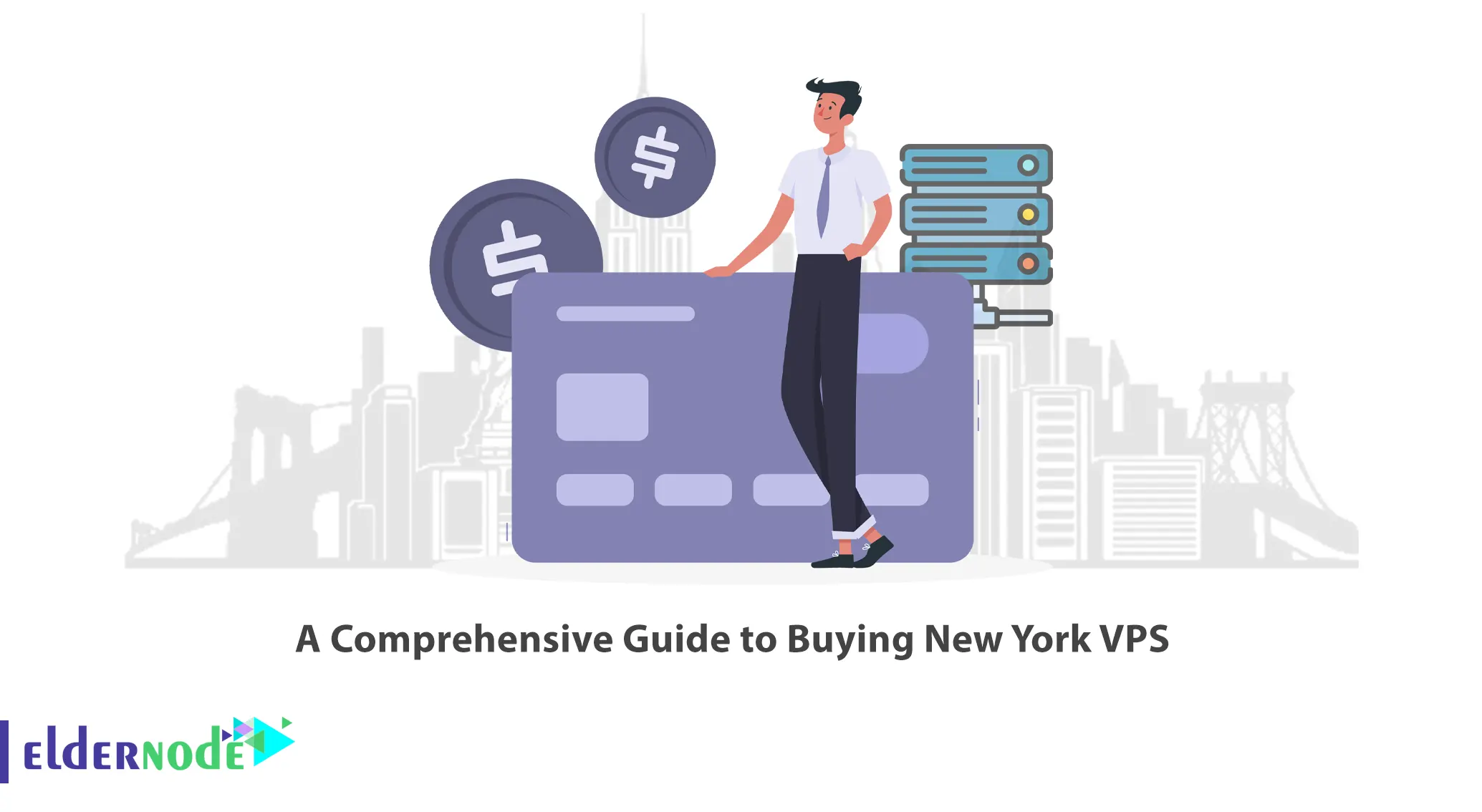 The location of the server is very influential in various server factors, and therefore it is very important. In general, wherever the server data center is in the world, the virtual server belongs there. The New York VPS server is one of the VPS servers that have many fans among website owners. This article is A Comprehensive Guide to Buying New York VPS. We offer cheap New York VPS plans, the best choice for those who want to buy them.
A Few Steps to Buy New York VPS
VPS stands for Virtual Private Server and is a type of web hosting package that splits a physical server into virtual pieces and each simulates a separate isolated server. New York VPS is hosted in data centers in New York. New York City is one of the best places in the world to have a VPS server, which you can use for many different aspects of business, practice, research, etc. The best audience of New York VPS is Forex traders, as most Forex brokers are located in New York City, which gives them the advantage of having very little delay for their brokers, who place orders in just a few seconds.
What are the Advantages of New York VPS?
We provide New York VPS server with the best features which are:
– Instant Server Setup
– 99.9% Uptime
– The most Affordable Price
– DDoS Protection
– Windows and Linux Operating Systems
– Full Access
– Cloud Infrastructure
– High-Speed Network
– 24/7 Dedicated Support
– 7 Days Money-back Guarantee
How to Buy New York VPS
In this step, you will learn how to buy New York VPS from our website. To do this, just follow the steps below.
Navigate to the official Eldernode website and choose the Buy VPS tab from the top of the page as shown below:
You will see the following page, scroll down and choose North America > New York from the Available VPS Servers:
Now you can see our available New York VPS plans. Choose the plan which is suitable for your needs and click Get Now. My preference is the first option:
In this step, you can choose Billing Cycle and Configurable Options and fill in the options to configure your server. We provide Billing Cycle payments as Monthly, Quarterly, Semi-Annually, and Annually. In the Configure Server section, you should fill in the fields related to Hostname, root password, and NS Prefixes.
Then, in the Configurable Options section, register your Operating System and Location (New York). New York VPS servers are provided in various operating systems which are CentOS 6, CentOS 7, CentOS 8, Debian 8, Debian 9, Ubuntu 16.04, Ubuntu 18.04, Ubuntu 20.04, Windows Server 2012, Windows Server 2016, and Windows Server 2019. So, you should configure your desired options and press Continue:
Review the items you selected once more and click on Checkout:
If you haven't yet registered on our website, fill in the personal information, choose your desired payment method and press Complete Order to do it. But if you registered earlier, click on Already Registered:
Press Complete Order to proceed:
Now choose the coin you want to pay with from the Select Coin section and click Complete Checkout:
Lastly, scan the barcode to complete the payment process:
That's it!
Conclusion
New York City is one of the best places in the world to have a VPS server. In this article, we taught you how to buy New York VPS and listed its features. I hope you found this tutorial useful and helps you to buy New York VPS. If you encounter any problem during the purchase process, you can contact us in the Live Chat or Tickets section.