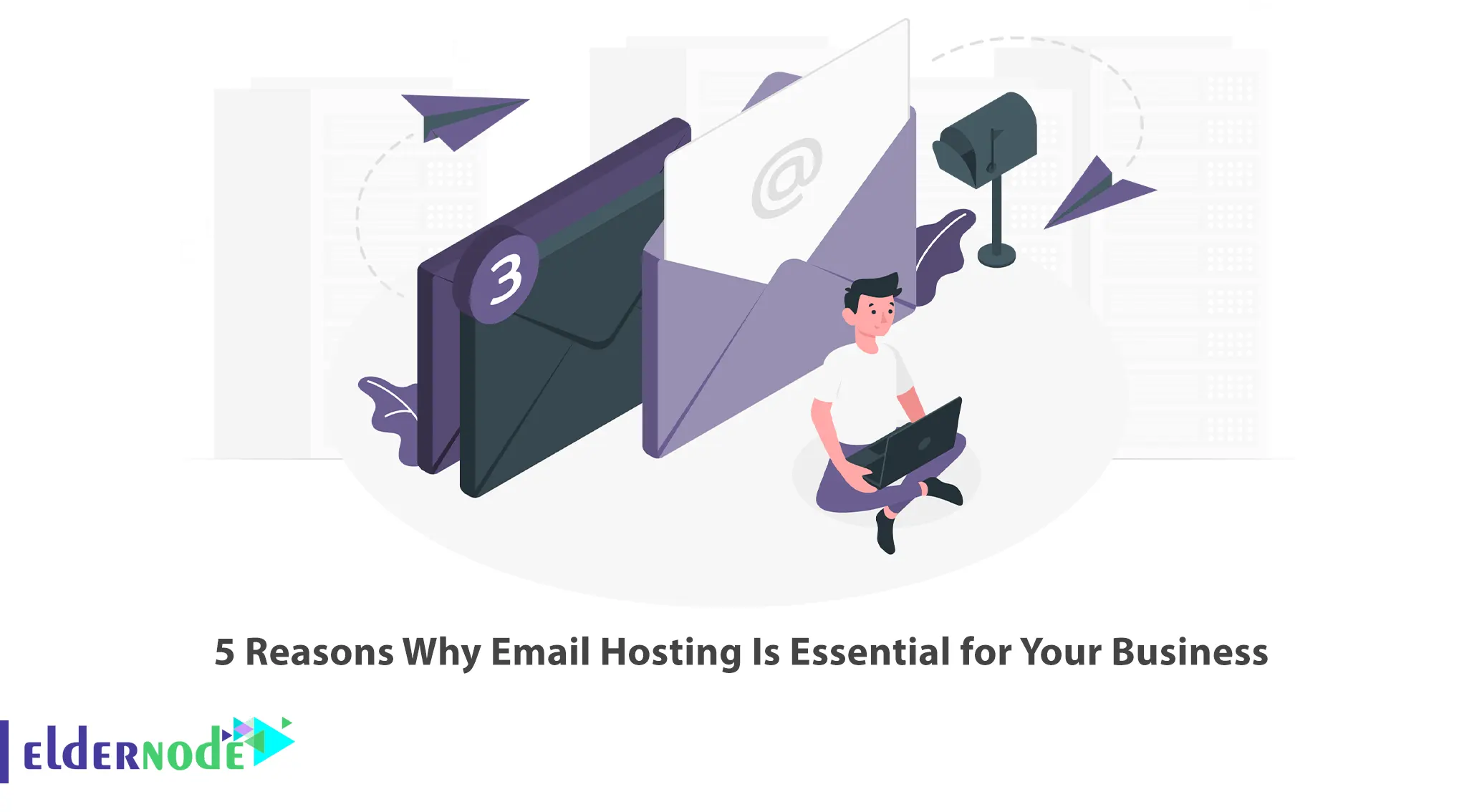 Common email services are suitable for individuals and personal use, and not for online businesses. These generic services show their incompetence when you want to have a dedicated email address for your work that uses your site's domain. All these problems are solved by using this service. This article will explain 5 Reasons Why Email Hosting Is Essential for Your Business. We offer economical plans to buy Email Hosting which is the best choice for those who have a problem sending emails to their customers.
Why Email Hosting Is Essential for Your Business?
This is a web or Internet hosting service where a hosting provider rents out and operates email servers to its users. In fact, a server is dedicated to maintaining emails and doing things related to them. It can be on the same server that hosts your website data or with the same company that hosts your website, but on a different server. Also, you can use it with a completely different company that exclusively handles email hosting. In this service, you will have access to your email accounts through the web and various software such as Outlook or any other email management software.
1- Improved Security
Ensuring the security of internet business is always of great importance and common e-mail communications have many security problems. As an internet business owner, you need to make sure that the information you send is secure. No matter how sensitive the information being sent is, every business needs to ensure the quality of its communications. So, SMTP will help protect your business from possible security threats. Our services guarantee that all data sent via email remains secure and that unauthorized persons do not have access to them.
2- Increased Reliability
Hosting service providers should provide this service as a reliable link between the sending and the receiving email server. In fact, this service causes when you send an email, the sent content to be routed between two servers, which helps to ensure that your email is delivered and sent correctly. So, investing in a reliable hosting service will guarantee that your email messages reach their destination without fail. We offer reliable Email Hosting services in the Eldernode, which ensure that email messages reach their destination without fail.
3- User Friendliness
Email hosting should have a user-friendly environment and be easy to use so that you can control your email settings. An email hosting solution helps you stay organized and ensures all users of your system are logged in safely. Also, make sure that the plan you choose should provide you with support whenever you need help. So, make sure the plan you choose offers you full 24/7 support and is easy to use. We provide 24/7 dedicated support and user-friendly email hosting services to meet the needs of our users.
4- Cost-Effective
Having an efficient and secure hosted email solution is more cost-effective than IT maintenance costs over the long run. The services that we provide allow you to have a powerful email server at a very reasonable cost. This host provides you with important features and your domain performs its email correspondence with the highest standard. So by purchasing a suitable plan, you can create and manage the accounts you want, and each account can access your email in different ways.
5- You Have More Control Over Your Email Domain
With this service, you will not only get a separate server to host your emails, but you will have additional features to optimize your business. When you receive an email from your website's domain address, the email is routed through the Internet and stored on the server that hosts your domain. This hosting service gives you control over the domain used for your businesses' emails, allowing for a more professional image and better visibility when sending out mass emails to potential customers or partners.
Conclusion
You can send emails to your customers with your domain name and brand using Email Hosting. In this article, we explained 5 reasons why this service is essential for your business. I hope you found this tutorial useful and that it helps you find why email hosting is essential for your business. If you have any questions or suggestions, you can contact us in the Comments section.