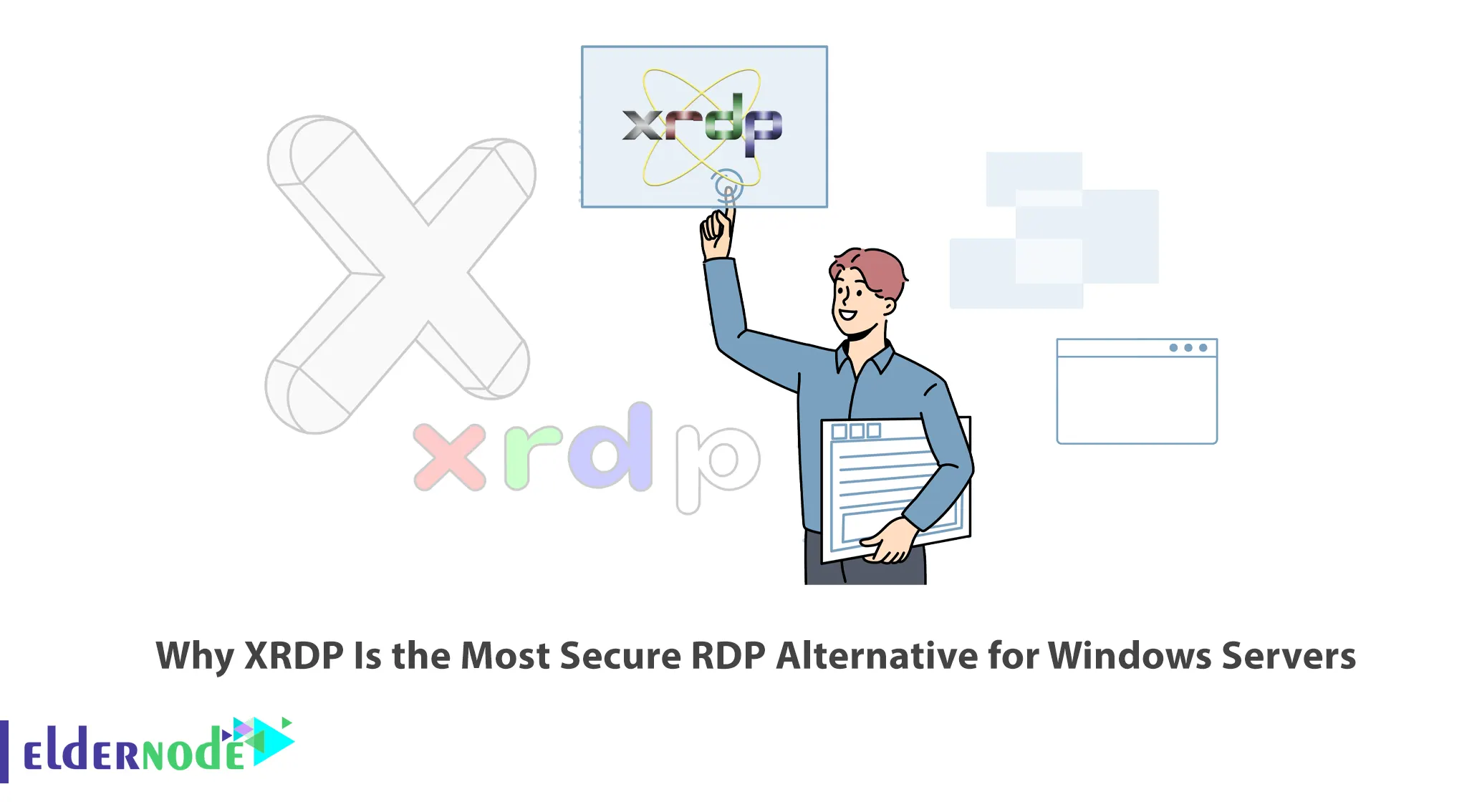 RDP is a network protocol that allows users to access and interact with the graphical user interface of a remote Windows server. It works on a client-server model, where an RDP client is installed on a local system and an RDP server is installed on a VPS. You can also access and interact with the GUI of a remote Linux server using a tool like XRDP, an open-source implementation of an RDP server. This article will explain Why XRDP Is the Most Secure RDP Alternative for Windows Servers. If you intend to buy a Windows VPS server, you can check out the packages offered on the our website.
Is XRDP the Most Secure RDP Alternative for Windows Servers?
XRDP is an open-source and free implementation of Microsoft RDP for Linux-based operating systems and one of the best remote desktop software tools. It established the connections via the Microsoft Remote Desktop Protocol. You can access remotely located Linux machines using any one of several RDP clients. This tool can be installed on most Linux distributions such as Ubuntu, Debian, CentOS and etc.
XRDP is Powerful
XRDP allows you to do anything you would ordinarily do if you were physically next to the computer. It is one of the fairly powerful remote desktop tools. This tool has an easy setup process before deploying units, which makes it work well with systems of all ages. Also, its required bandwidth is relatively low and you don't need to have fast Internet access all the time.
XRDP Has No Fees to Pay
XRDP is free and has no fees to pay. It offers users a fully functional RDP-compatible remote experience. In fact, you don't need to invest in expensive software. It is the best choice for small businesses that want to learn more while saving money. The finance department does not have to worry about its costs.
XRDP is Reliable
XRDP is reliable and works as expected, provided your devices are working properly. You don't need to worry about the impact of third-party servers on the service. Since its bandwidth and hardware requirements are low, you don't need to have the latest hardware to use it effectively.
XRDP is Safe to Use
XRDP is secure and safe to use if configured correctly. Setting up SSH is the most effective way to ensure data is kept secure between connections. You can use the SSH protocol to ensure that XRDP is more secure for users and properly configure firewalls on the respective servers. In general, It is safe to use for the average user to set up once security is set appropriately for encryption purposes.
XRDP Makes it Easy to Connect to Linux Systems
XRDP works on both Windows and Linux and users can easily communicate between Windows and Linux systems. You can connect your Windows system to Linux easily and without friction after the initial setup. It is the best choice for a business that works on several different systems. This tool is easy to set up and makes it simple to connect to Linux systems.
Conclusion
XRDP is a remote desktop tool used for Linux graphical remote desktop. In this article, we explained why XRDP is the most secure RDP alternative for Windows servers. I hope this tutorial helps you to find the reasons why XRDP is the most secure RDP alternative for Windows servers. If you have any questions or suggestions, you can contact us in the Comments section.