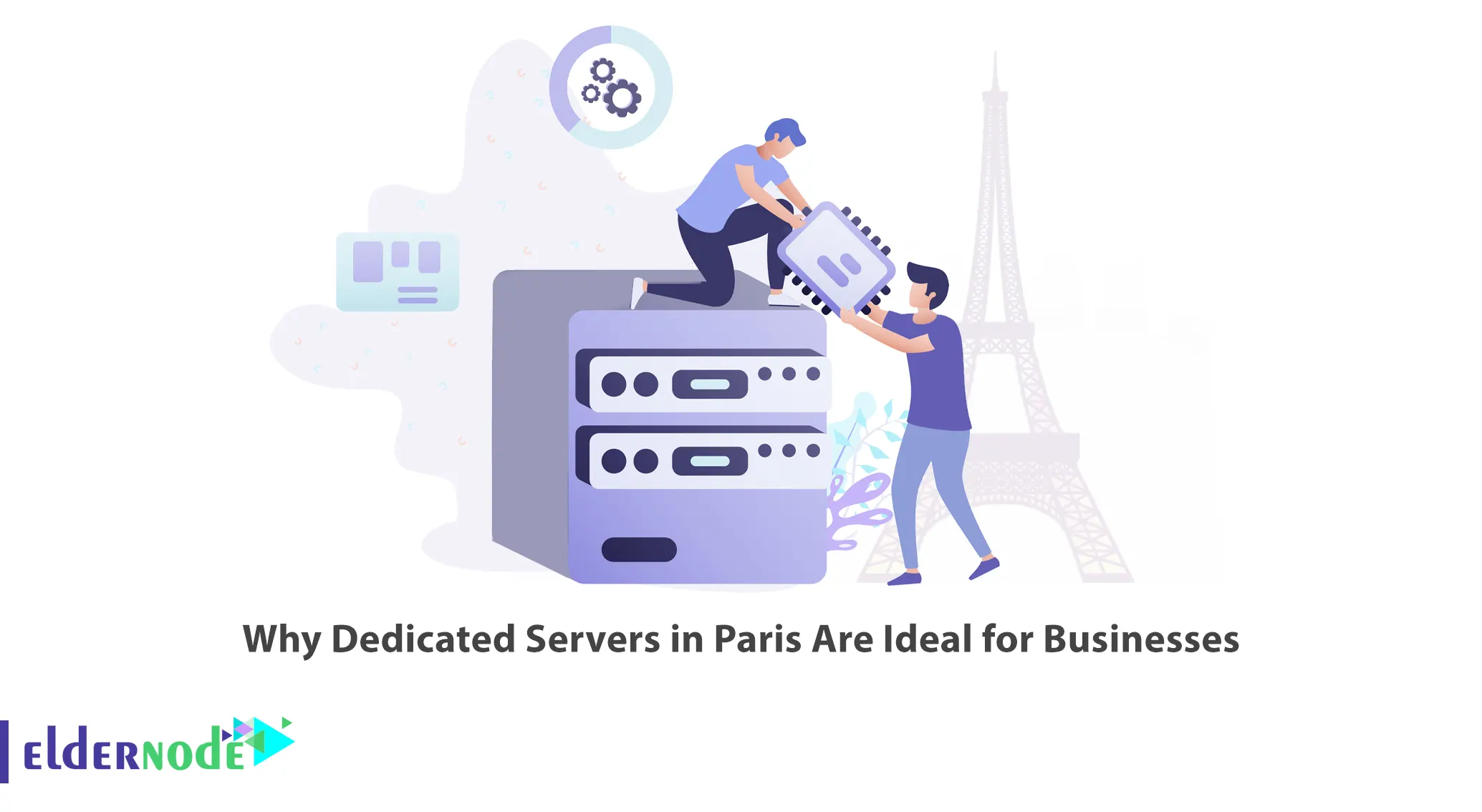 Dedicated servers in Paris have many features for online businesses and are ideal for businesses. You pay a significant fee to buy a dedicated server, and you should know its features as well as possible to make a better choice. This article will tell you Why Dedicated Servers in Paris Are Ideal for Businesses. If you intend to buy a France Dedicated server, you can check out the packages offered on the our website.
Why Choose Dedicated Servers in Paris?
A dedicated server is a type of remote server that is exclusive and not shared with any other customer, service, or application. People who have websites or web applications with users scattered in different geographical locations, often buy dedicated servers in Europe. Paris is one of the most well-known data centers in Europe in providing Dedicated Servers. Many online businesses prefer to get dedicated servers in Paris. The reasons for this choice are evident in examining its features and capabilities.
Security: Safeguarding Your Data and Resources
Since most large websites can be hacked due to a lack of security issues, you should take all possible security measures for your business. Therefore, hosting your website on a Paris dedicated server is one of the best decisions. Dedicated servers in Paris safeguard your data and resources. These servers provide protection services and software to ensure the security of your server. Eldernode also offers French dedicated servers and all its racks are located in the best data centers in Paris. In these servers, the best hardware firewalls are used to prevent DDoS attacks and so on.
Speed: Leverage the Power of Dedicated Servers in Paris
In the web world, performance is how fast your website is able to load pages and render for users. Website performance is a measure of how fast your website loads and how responsive it is. If your website has very high traffic, buying a dedicated server can be the best option for you. You can buy a Dedicated server in Paris from Eldernode which is fast and powerful and help increase your website's performance.
Scalability: Grow Your Business with a Dedicated Server in Paris
An important feature of servers that affects the growth of websites is the degree of scalability. In fact, scalability is a measure of how fast your hosting grows as your website grows. You can add more RAM, ask for more disk space, and choose an advanced processor for your server to the Dedicated Server in Paris by growing your business. The dedicated server in Paris offered on the Eldernode website is scalable and can grow your business.
Reliability: Count on Uptime in Any Situation
The dedicated server in Paris is highly reliable, making it the preferred hosting package for businesses that experience high volumes of traffic. By purchasing a dedicated server in Paris, you own it, as a result, the carelessness of others does not affect the security of your website. This type of server has an uptime of 99.9% and you can count on uptime in any situation.
Professional Support and Expertise: Rely on Experienced Professionals For Guidance and Problem Solving
Rely on experienced professionals for guidance and troubleshooting in using a dedicated server in Paris. A support company should monitor your servers 24 hours a day and 7 days a week without working hours or weekends and help you if you need support. Eldernode also offers 24/7 professional support, and with the technical team and expert support on a dedicated server, you can grow your online business very quickly and with quality.
You can buy a dedicated server with Bitcoin, Perfect Money, PayPal or other digital currencies from our site.
Conclusion
Paris is one of the most well-known data centers in Europe in providing Dedicated Servers. In this article, we told you why Dedicated Servers in Paris are ideal for businesses. I hope this tutorial was useful for you and helps you to find the reasons to choose Paris Dedicated servers. If you have any questions or suggestions, you can contact us in the Comments section.