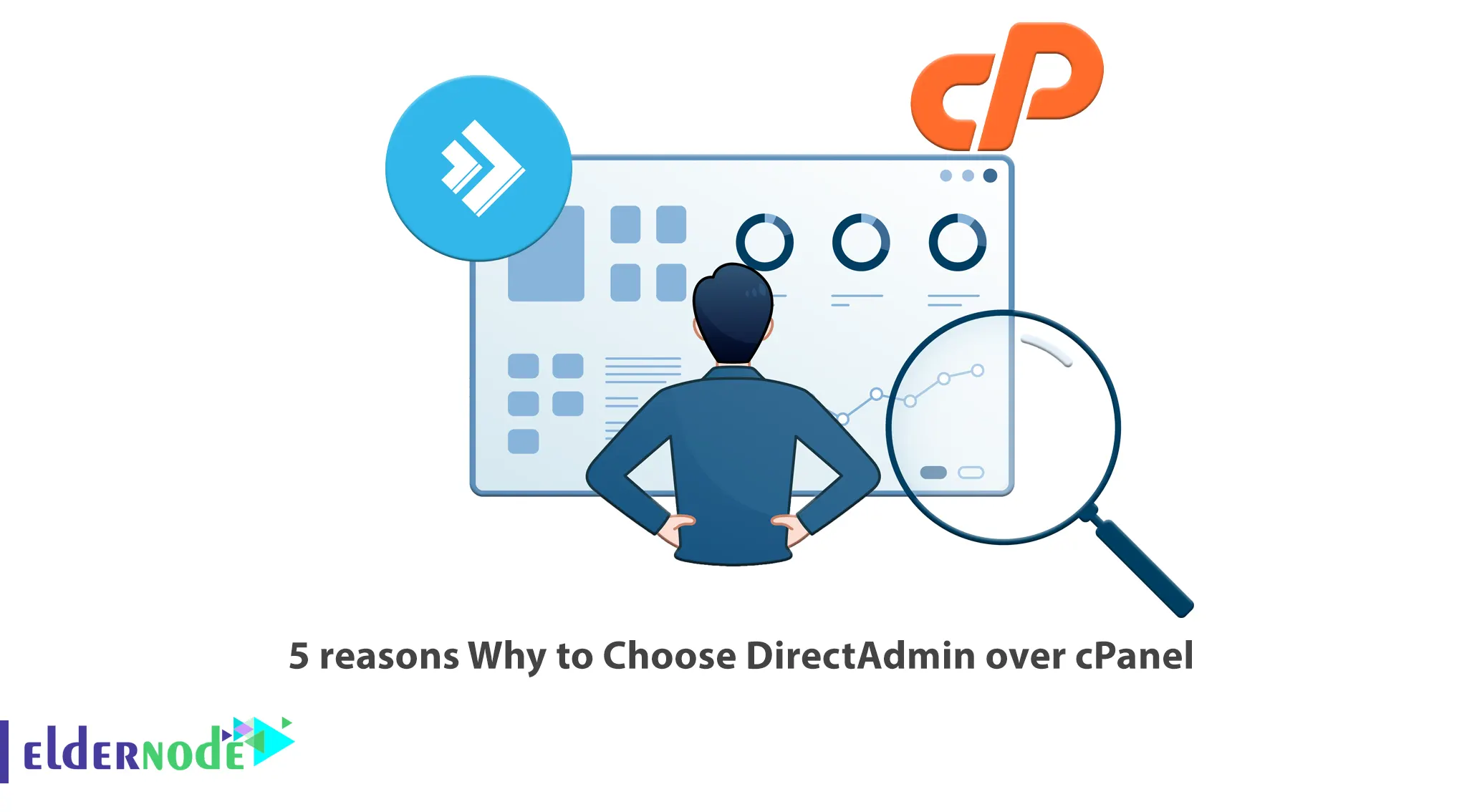 Choosing the right web hosting service is one of the most important points of business success. You need to choose the right control panel to choose the right host and then buy the host. DirectAdmin and cPanel control panels are both the most popular hosting control panels and both have many fans around the world. This article will introduce 5 reasons Why to Choose DirectAdmin over cPanel. If you intend to buy a Linux VPS server, check out the packages offered on the website.
Why You Should Choose DirectAdmin over cPanel?
DirectAdmin is a graphical web hosting control panel that is web-based and makes it easier to manage websites on your host and VPS. cPanel is also an online graphical interface used as a control panel that simplifies website and server management. You can publish websites, manage domains, organize web files, create email accounts, and more using cPanel. DirectAdmin and cPanel are Linux control panels that are used to manage websites based on PHP and Python designed with WordPress, Joomla and etc.
1- DirectAdmin is More Affordable Than cPanel
The cost of cPanel is different depending on whether you want to install it on a VPS or a dedicated server. While DirectAdmin has the simplest pricing and the same installation for virtual and dedicated servers. It actually offers fewer functions, but costs less than cPanel. You can choose any of the monthly, quarterly, or annual licenses to pay in certain time frames. Also, DirectAdmin has a permanent license that you can purchase.
One of the important differences between DirectAdmin and cPanel is the unlimited technical support in all packages of DirectAdmin. Unlike cPanel where you have to purchase the technical support package for every problem.
2- It Has a Simple and User-Friendly Interface
DirectAdmin has a tidy, user-friendly, and interactive interface. cPanel hosting also offers an interactive user interface and you can control all WHM features. But DirectAdmin keeps the complex server admin function away from the website admin function. It has the latest technologies you would need to perform administrative work for effective hosting. You can find advanced technologies in this control panel such as FastCGI, LSPHP, mod_php, etc.
***
3- DirectAdmin Takes up Less Disk Space Than cPanel
cPanel takes up more disk space and memory. This is because cPanel has traditionally supported more features. With the recent improvements that DirectAdmin has made in the panel design and the additional features it supports, the resource usage has increased but is still significantly lower than cPanel. However, working with cPanel requires more disk space and memory than DirectAdmin.
4- It is Fast, Stable, and Customizable
DirectAdmin is fast and the load on resources is low. It is tailored to your business and requires low maintenance. In limited hosting environments, it leaves more resources for your website. This control panel allows you to change all aspects of the DirectAdmin link and import new designs from the Skin list.
5- It Offers Different Themes and Designs
DirectAdmin offers four styles of the new Evolution theme for all access levels, which are: Icons Grid, Sidebar, Hybrid and Standard. It has also recently released its first sub-theme for Evolution, which is called Traditional. As for cPanel, the cPanel team recommends x theme for WHM, paper_lantern theme for cPanel and x3mail theme for webmail. Also, you can choose Classic or Default WHM style.
Conclusion
DirectAdmin is designed for managing web hosting tasks and features a web-based GUI. It includes all the basic features that a control panel should have. In this article, we explained 5 reasons why to choose DirectAdmin over cPanel. I hope this tutorial was useful for you. If you have any questions or problems, you can contact us in the Comments section.