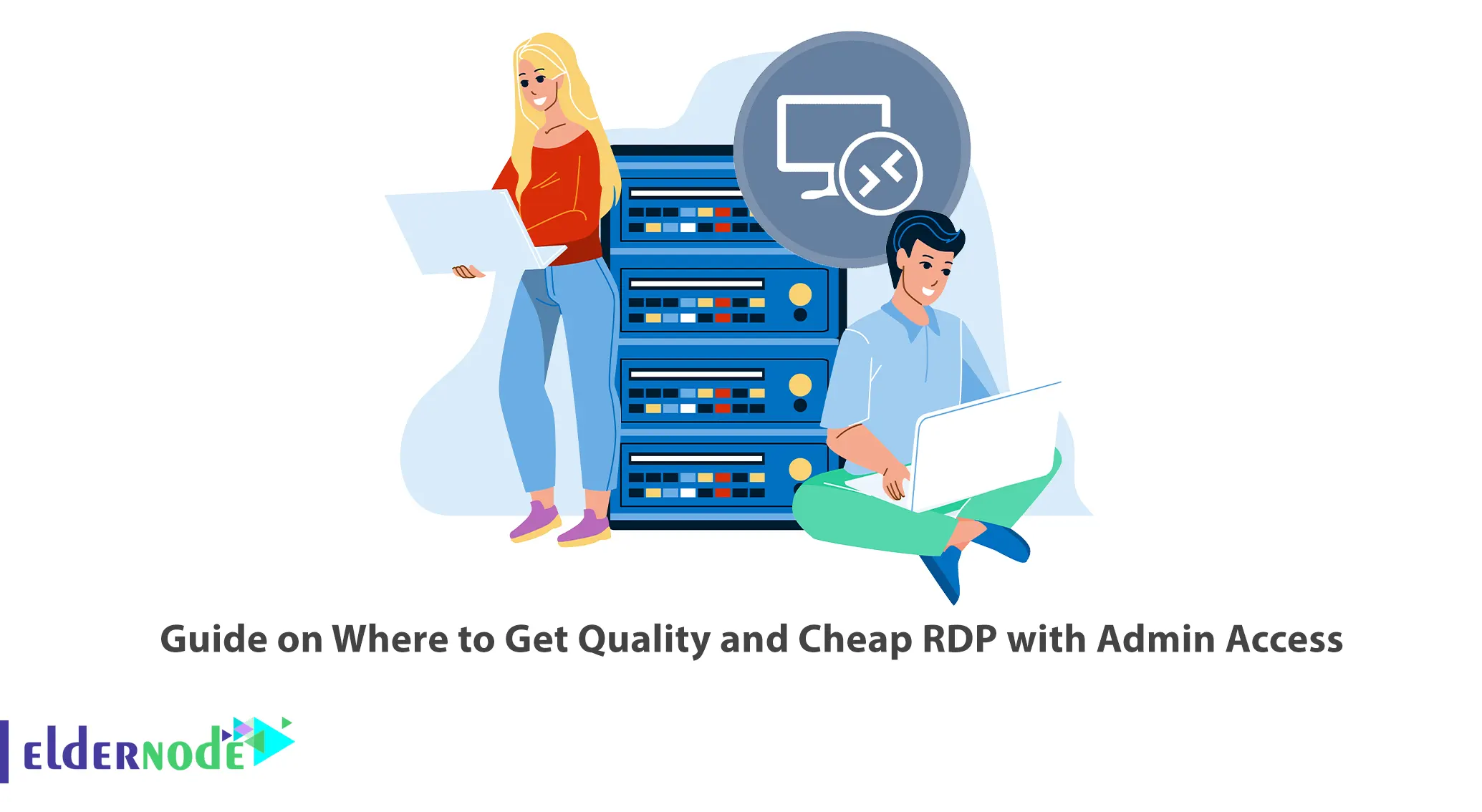 Different technologies have been created to answer the different needs of users. In the server field, we also see a variety of VPS server technologies, one of which is RDP. This article will guide you on Where to Get Quality and Cheap RDP with Admin Access. If you intend to buy RDP with Admin Access, check out the packages offered on our website.
Get Quality and Cheap RDP with Admin Access
RDP stands for Remote Desktop Protocol and is a secure network communications protocol. It allows you to connect to another computer remotely and is developed by Microsoft. This protocol provides a graphical user interface (GUI) for connecting to another computer over a network. The graphical interface is such that using it in full-screen mode is almost no different from using it directly on the target computer. You should employ RDP client software to connect to the remote Windows PC or server running RDP server software.
Compare Different RDP Providers
The first step to getting quality and cheap RDP with admin access is to compare different RDP providers. When choosing RDP, one of the main points to consider is the features available from different RDP providers as well as your own requirements. Our company, Eldernode, offers unique features to its users among its competitors. If you choose us, you can get a rapid and cheap RDP Admin Server simply at intervals of a couple of minutes.
Analyze Pricing and Packages Offered
Cost is one of the factors that users always consider. When choosing an RDP server, you should pay attention to this issue and analyze the price and packages offered by different companies. Our RDP server packages are cheap and have reasonable prices compared to the packages offered by competing companies. Also, we have a 7-day money-back guarantee. You will try our service and if you are not satisfied, just ask us for a refund.
Check User Reviews and Performance Ratings
In the third step, you should check user reviews and performance ratings to ensure the quality of the server you want to get. In fact, performance is a measure of how fast your website loads. The quality of the server you choose can affect the success of your website and its visibility online. Often, website crashes and unwanted interruptions can cause you to lose customers. You can get information about the performance of the server you want to get by checking User Reviews and Performance Ratings. In this regard, we offer our RDP servers with a 1 Gb port to provide the best performance in the network and the Internet.
Consider Security Features and Accessibility Restrictions
Another thing to consider when choosing where to get quality and cheap RDP with Admin access is the security features and server access restrictions. All our RDP servers have admin access, which allows clients to connect with full access to their operating system. The users of this service will not have any restrictions in installing the desired software or configuring the services. Also, we use a Firewall to prevent DDOS attacks and ensure the security of the server network.
Look for Scalability Options for Future Growth Needs
The last point in choosing where to get quality and cheap RDP with Admin Access is to pay attention to server scalability options. Scalability means the ability of a system to handle increased user traffic. Of course, this should be done while maintaining the quality of the user experience. If you need to upgrade your server in the future, the scalability options will allow you to do so and influence the growth of your website. Our RDP servers are scalable and you can expand your service capabilities as your business grows.
Conclusion
This article guided you on where to get quality and cheap RDP with Admin Access. I hope you found this tutorial useful and that it helps you to get a quality and cheap RDP server. If you have any questions or suggestions, you can contact us in the live chat or tickets section.