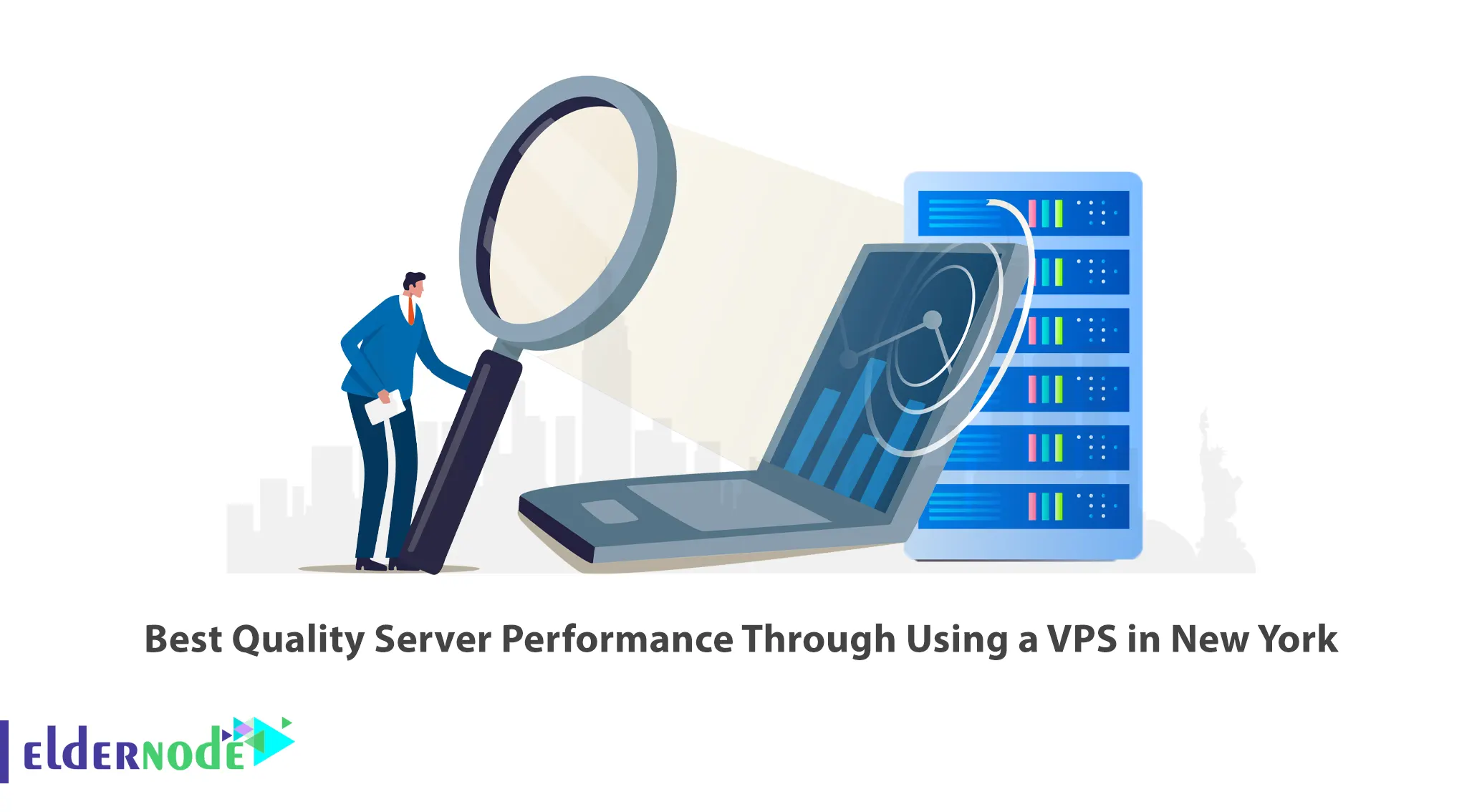 Information Technology platforms and websites can guarantee the growth and profitability of a company. If you are also designing a website and hope to grow it on a larger scale, You should choose a reliable VPS service with the best performance. This article will explain Best Quality Server Performance Through Using a VPS in New York. Our website offers economical New York VPS servers, which is the best choice to purchase.
Quality of Server Performance Using a VPS in New York
VPS stands for Virtual Private Server, which provides full access, high security, and flexibility along with affordable costs for users. It provides you with dedicated resources on a server with multiple users using virtualization technology. In fact, running a VPS allows you to run your website in a secure container with guaranteed resources that you don't share with other users. New York City is one of the best places in the world to have a virtual server, which you can use for many different aspects of business, practice, research, etc.
Security: Protecting Your Data and Resources
Due to a lack of security issues, hackers can break into your website. To prevent hackers from entering your websites, you should take all security measures for your business. New York VPS is one of the best virtual private server locations that will provide you with high security. Eldernode is one of the best New York VPS providers that cooperates with the best data centers in the world and tries to strengthen its infrastructure in the best possible way. In these servers, the best hardware firewalls are used to prevent DDoS attacks and so on.
Scalability: Scale New York VPS Up as Needed to Grow your Business
Scalability is the ability to increase the number of resources on your VPS hosting and affect the growth of websites. As your website grows, you'll need to add storage, RAM, bandwidth, or other resources to your virtual server to handle the increase in visitors and transactions and the potential increase in content on your site. New York VPS offers on the Eldernode website and allows you to scale it up whenever you need to grow your business.
Reliability: Uptime 99.9% and High Volumes of Traffic
Any server outage can be very expensive for users. So, one of the most important factors in checking the quality of a virtual server is uptime or server stability. VPS in New York is very reliable and is the best choice for businesses that experience high volumes of traffic. The Eldernode has tried to bring this uptime to its ideal value by providing powerful servers.
Speed: Powerful, fast, and High Performance
The performance of your website is the speed of loading and rendering pages for users. So, the website performance is evaluated by the time takes to load its pages. The VPS in New York is fast and powerful and has high performance which gives your website a partitioned space on the server and a dedicated set of resources. The New York VPS servers available at Eldernode use powerful new-generation processors, new-generation RAMs, and high-redundancy SSD hard drives to provide the best quality in providing virtual server services.
Conclusion
We explained the best quality server performance using a VPS in New York. New York City is one of the best places in the world to have a virtual private server. I hope you found this tutorial useful and that it helps you to have the best quality server performance with New York VPS. If you have any questions or suggestions, you can ask in the Live Chat or Ticket Section.