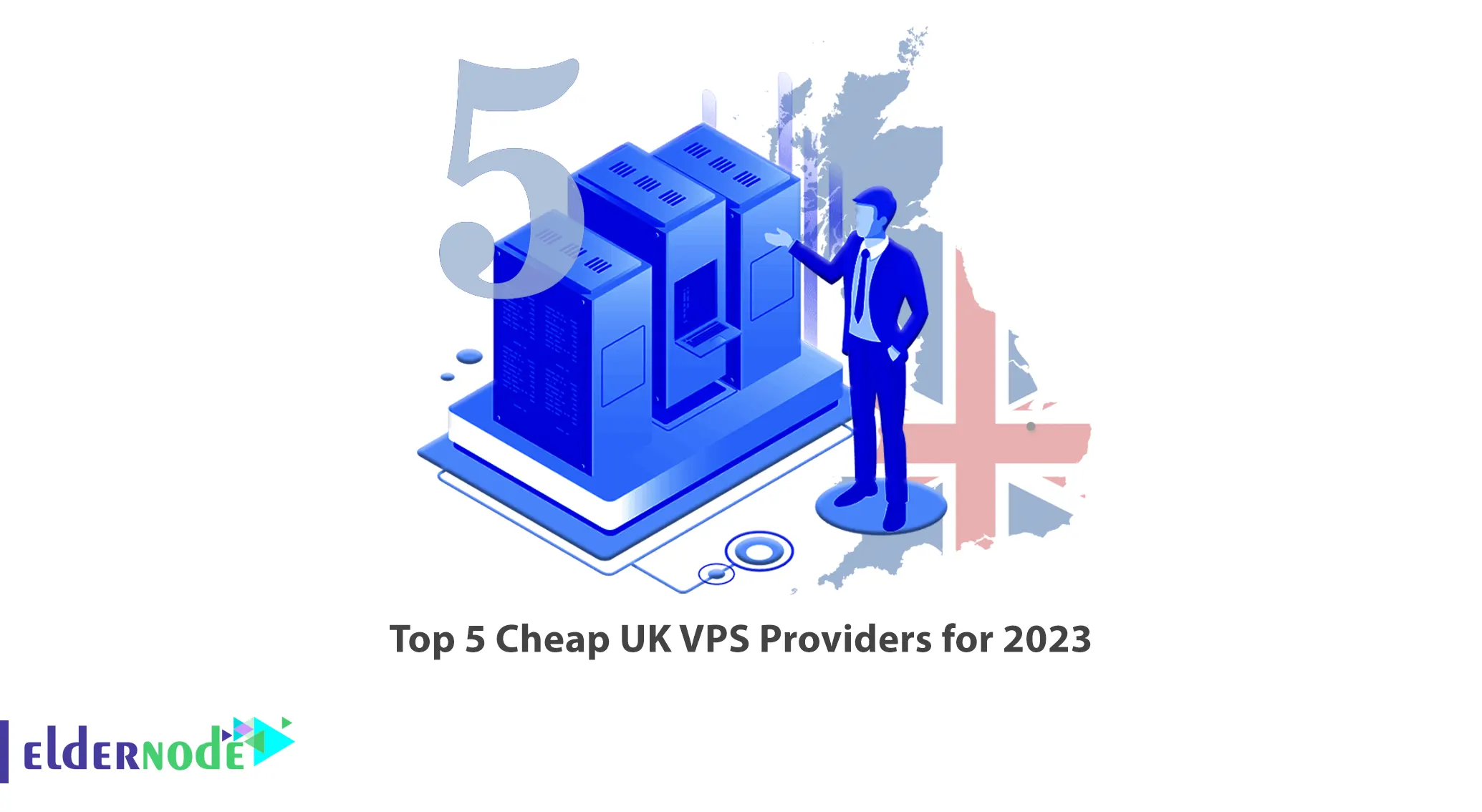 Nowadays, due to the wide range of activities on the web, the need to start or expand businesses has led many people to work in a secure environment, with the right quality and speed. Of course, using a VPS server with the support of a professional team will make you sure to advance this path faster. UK VPS is one of the most used services required by users today. This article will introduce you to the Top 5 Cheap UK VPS Providers for 2023. We offers UK VPS servers, which can be the best choice if you want to buy.
Introducing Cheap UK VPS Providers for 2023
VPS or Virtual Private Server is a hosting service that splits a physical server into "virtual" pieces and each piece simulates a separate isolated server. It uses virtualization technology to provide dedicated resources, which offers more control, better security, and faster performance. It will possible to access a computer with more resources (RAM, hard drive, CPU, etc.) and a lower cost using a VPS server. UK VPS server is one of the most used services required by users, which has been able to satisfy many of you dear ones with its speed and proper performance.
Eldernode is one of the best cheap UK VPS providers which offers reliable and economical VPS servers. By ordering a UK virtual server from Eldernode, you will receive your service from the best data centers in the UK with high speed and excellent quality. It allows you to run the services you want on them. The UK VPS comes with multiple Linux and Windows operating systems.
The Eldernode website does its best to increase the quality of what it is but at a cheap and affordable price. This company's price starts at just $7.77 and you will have full admin access to Linux and Windows operating systems without any restrictions. You can buy a cheap UK VPS with all digital currencies and cryptocurrencies available in the market such as Bitcoin, Ethereum, Dogecoin, and Litecoin, or with PayPal, debit card, and Perfect Money.
Features:
– 99.9 Uptime Guarantee
– Full Admin Access for Windows OS
– Full root Access For Linux OS
– Ability to Choose and Change the Operating System
– Instant Server Setup
– 30 days Money Back Guarantee
– The most Affordable Price
– Nvme SSD
– 24/7 Customer Support
– Dedicated Resources
– Payment with Crypto
– Payment with Perfect Money
Digital Ocean is one of the UK VPS hosting providers and is a good option for beginners. You can get 25 GB of SSD disk space, 1 vCPU, and 1 GB of RAM for the lowest price. Its VPS servers start at $5.00 per month. This hosting company allows you to install extensions like WordPress, Wiki, Magento Store, and more with a simple click during your droplet setup.
Features:
– Free SSL certificates
– Unmanaged cloud VPS
– Choose different operating systems
– 24/7 customer support
Linode is a cloud computing company that provides VPS and cloud storage. It offers affordable plans and multiple server locations with plenty of storage, bandwidth, and CPU options that are the best choice for small businesses. This web hosting takes care of the hardware, software, and networking for you and doesn't offer true scalability or high availability. This makes it easier to work with hosting and you won't have any problems setting up the server.
Features:
– 99% Uptime Guarantee
– 11 Different VPS Server Locations
– Affordable Price
– DDoS Protection
– 24/7 Customer Support
Vultr is one of the UK VPS providers that provide high-frequency VPS instances. UK VPS server's price of Vultr starts at just $2.5 per month. Also, they offer high-frequency plans that start from $6/month. They have more than 15 data centers spanning the world. This company offers a variety of VPS plans with different specifications, the most popular of which is Vultr VPS Standard with 2 GB of memory and 10 GB of storage space.
Features:
– One-click Apps
– No Managed Hosting Plans
– The learning curve for non-technical people
– 24/7 Customer Support
Contabo is another UK VPS server provider which offers hosting solutions for all needs and has the right hosting plan for everyone. All its separate servers contain the latest available hardware and equipment. It maintains its own private data center which allows it to be very flexible and meet all the special needs and requirements of its customers. Its UK VPS server price starts at just $9.94 per month.
Features:
– Uptime less than %99
– 8 Different data center Locations
– DDoS protection
– 24/7 Support
Conclusion
Virtual Private Server uses virtualization technology to provide dedicated resources. In this article, we introduced you to the top 5 cheap UK VPS providers for 2023. I hope this tutorial was useful for you and helps you to find the best UK VPS provider. You can contact us in the Live chat or ticket if you have questions or suggestions.