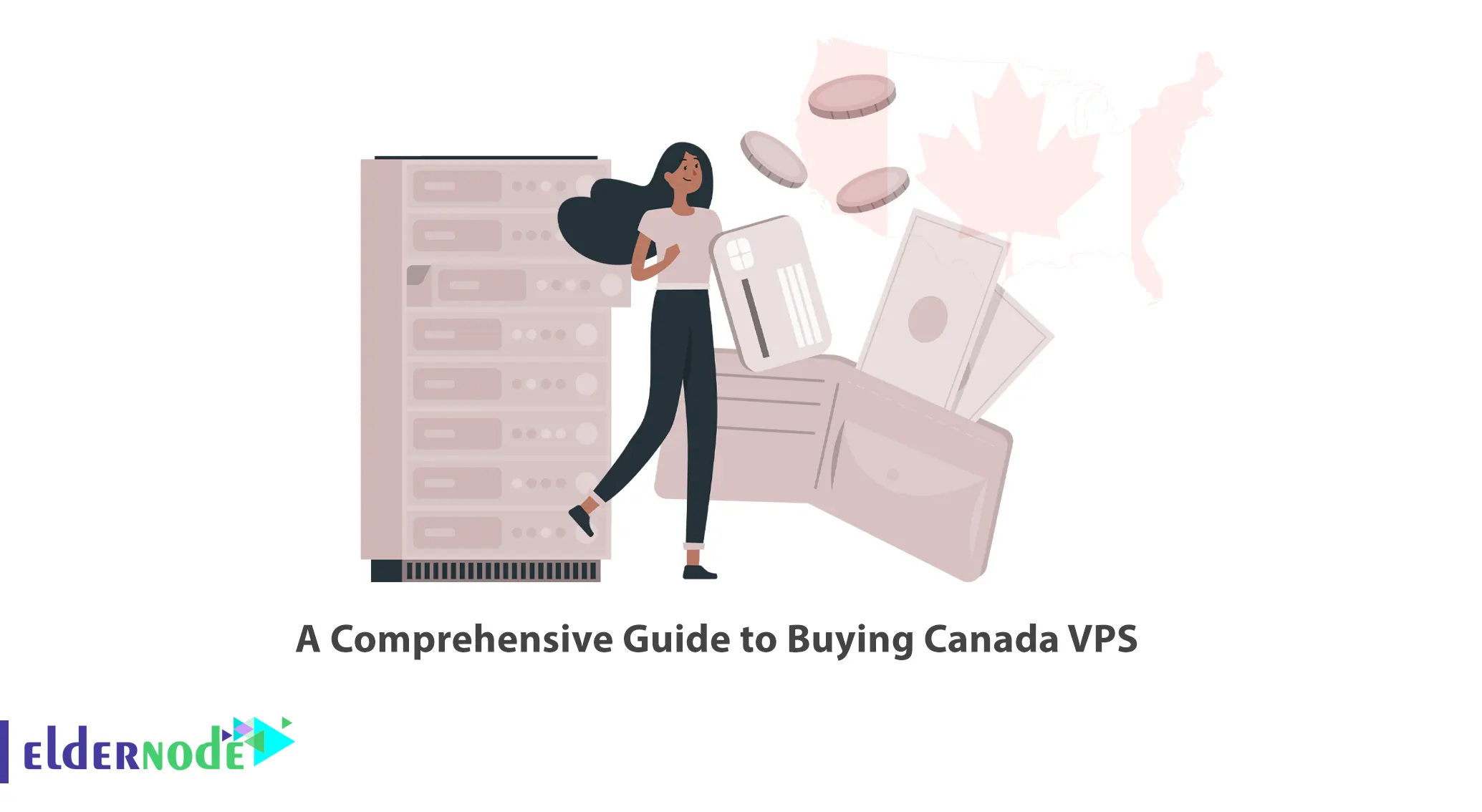 If you need a server for your website that has a very high download and upload speed and can host heavy websites, Canada VPS will be the right choice for you. Buying a Canada VPS server can also be useful if your website has users from the geographic location of Canada or the United States. This article is A Comprehensive Guide to Buying Canada VPS. We provide cheap and secure Canada VPS servers and can be the best choice for users.
About Canada VPS 
Canada VPS stands for Virtual Private Server and is a type of hosting for websites whose main servers are located in data centers in Canada. The VPS of Canada is located in the best data centers in Canada and uses the most modern hardware and network components to achieve excellent quality. Canada is located in a convenient geographical area and has good access to Europe, the US, and East Asia. So it offers acceptable communication speeds.
Why Choose Canada VPS?
Let's see the Canada VPS benefits:
– Instant Server Setup
– Cloud Infrastructure
– DDoS Protection
– Windows and Linux Operating Systems
– Dedicated Resources
– 99.9% Uptime
– Affordable Price
– High-speed Network
– Full Access
– 24/7 Dedicated Support
– 7 days Money-back Guarantee
Buying Canada VPS From Eldernode
In this step, you will learn how to buy Canada VPS from our website. To do this, just follow the steps below.
Firstly, you should navigate to the Eldernode official website and select Buy VPS from the top of the page:
Now scroll down to view the Available VPS Servers locations and choose North America >> Canada from there:
On the page that opens, you can see available Canada VPS server plans which are Windows VPS, Linux VPS, Hosting VPS, and RDP Admin. Choose your desired VPS type and click Order Now. For instance, I choose Linux VPS:
Now you will see the offered server plans of your desired choice. Choose the plan that suits your needs and click Order Now again. For instance, I choose the second option:
The Shopping Cart page will appear and you can choose Billing Cycle and Configurable Options and fill in the options to configure your server. We provide Billing Cycle payments as Monthly, Quarterly, Semi-Annually, Annually, Biennially and Triennially. In the Configure Server section, fill in the fields related to Hostname, root password, and NS Prefixes.
Generally, the Configurable Options section allows you to register your Operating System, Location (Canada), Fully Managed Support, Control Panel, Installation Services, and Additional bandwidth. So, you should configure your desired options and click on Continue:
You should review the selected items once more and hit Checkout:
In this step, you need to register on our website. To do this, just enter your personal information, choose the payment method you want, and click on Complete Order. But if you have an account, click on Already Registered. I have an account, so I choose Already Registered:
Press Complete Order to complete the checkout:
Now choose the coin you want to pay with and press Complete Checkout:
Lastly, the payment process ends by scanning the barcode:
That's it!
Conclusion
Canada VPS is a type of hosting for websites whose main servers are located in data centers in Canada. This article listed the benefits of Canada VPS servers and taught you how to buy them from us. I hope you found this tutorial useful and that you can buy a Canada VPS server. If you have any questions about the purchase process, you can ask us in the Live Chat or Tickets section.