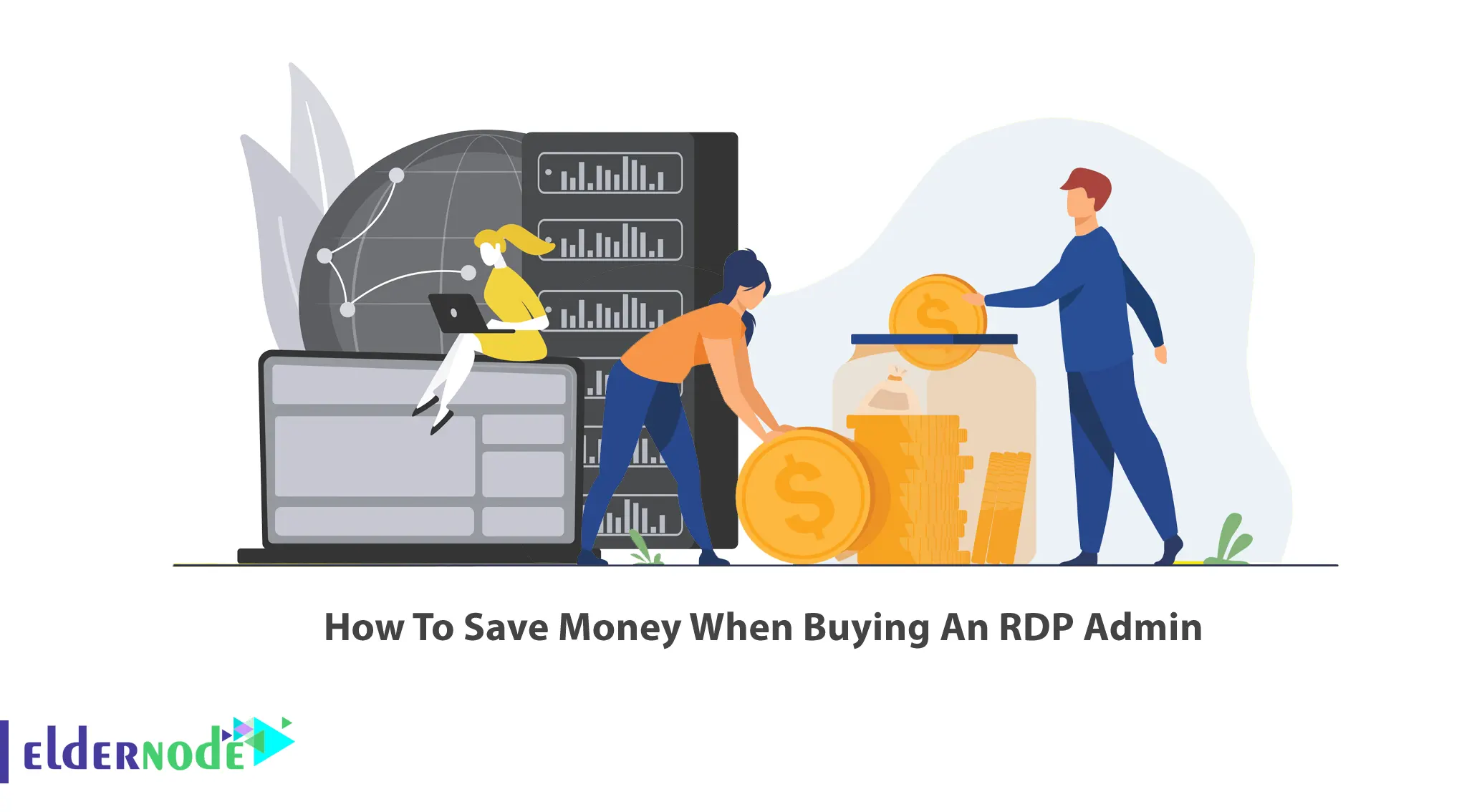 RDP is a very common protocol for remote connection to a desktop computer under the Windows operating system, which is exclusively owned by Microsoft. In this article, we are going to explain to you How To Save Money When Buying An RDP Admin. It should be noted that if you want to buy RDP Admin, you can visit the plans offered in Eldernode.
Getting to know How To Save Money When Buying An RDP Admin
To save money when purchasing an RDP admin, it's important to research the different companies and their offerings as a first step. It is also necessary to compare services, prices and features and try to negotiate for discounts or additional benefits. The next thing is that Check out payment options to save more on administration fees or discounts for paying in advance. Keep in mind that you should make sure you understand the terms of the agreement before signing up. In the rest of this article, read about 5 reasons for How To Save Money When Buying An RDP Admin.
Research different companies and their offerings
Since there are different hosting companies that offer RDP Admin with different specifications and prices, most users are confused about which hosting company is best when shopping. That's why choosing a reliable RDP Admin has become a major concern for users.
The most important feature that can make us attribute the right RDP Admin term to an RDP Admin is in features such as high speed, high security, high stability and uptime, and excellent support. Any company that provides the above features at an excellent level on their services can be considered as the best option to choose RDP Admin.
Compare services, pricing, and features
The best RDP Admin is reasonably priced. If a hosting company wants to not provide the right resources to the customer at a high cost, such a company cannot be considered as the best RDP Admin company.
Since the high share of hosting companies is related to server rental and they do not own the hardware, the pricing in such a case is higher than having dedicated hardware. Due to the large number of companies in the field of hosting services, a competitive price has been established. Therefore, it should be seen which companies offer good facilities with better facilities at such prices.
Try to negotiate for discounts or extra benefits
The prices are determined based on the services provided and the authenticity of the company. but always consider the competitiveness of the prices and choose the best option by comparing the prices. On the other hand, giving very strange discounts is also a sign of the company's unfair pricing. Therefore, you should choose a company that gives reasonable discount codes.
You should also note that ancillary services are also important for the ease of your work. Therefore, you can pay attention to things like the number of additional IPs, support, etc.
It should be noted that Eldernode offers various discount codes in different time frames for all services including RDP Admin. You can contact us to get these codes by sending a ticket to the support unit.
Investigate payment options for further savings on admin fees or discounts for prepayment
An interesting point is that almost 50% of customers who cannot use their preferred payment method abandon the purchase. Also, the remaining 50% who end up buying do not see the best option for payment.
In other words, the best option for hosting companies is to accept as many payment methods as possible. The various payment options that Eldernode offers to purchase RDP Admin include payment via cryptocurrencies and Perfect Money.
Make sure you understand the terms of the contract before signing up
All users and representatives are obliged to comply with the conditions and rules established by the hosting companies. In case of non-compliance with these terms and conditions, the shared service will be terminated by the company and the fee will not be returned. The service interruption may be related to the subscriber's main service or one of the subscriber's customers. It is essential that you read and understand all the rules and regulations before buying RDP Admin from a company.
Conclusion
In this article, we tried to explain to you How To Save Money When Buying An RDP Admin. If you have a question, you can send it to us through the live chat section or through tick. Our experts will answer you as soon as possible.