Buy Cheap USA VPS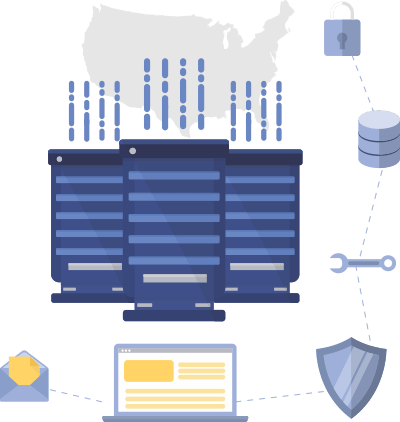 Buy cheap USA VPS Server from Eldernode. Eldernode Company, with the focus and policy of providing services to all users in the world, has made every effort to be able to provide services with the best quality at the best price.
Buy SSD Cheap USA VPS with Bitcoin
Accordingly, Eldernode has considered the best price for USA virtual private servers so that all users in the world can benefit from these new services. You can also pay for your service after ordering, through Bitcoin, Litecoin, Ethereum, Dogecoin, Tether or other cryptocurrencies, or Perfect Money and PayPal or other digital currencies.
USA Virtual Server provided with Linux (Centos, Debian, Ubuntu, Fedora, SUSE) and Windows operating systems (Windows Server 2012, Windows Server 2016, Windows Server 2019, Windows 10), and users can choose any operating system they want.
The USA VPS Server is also available in more than 6 different cities, And you will be able to choose them as you wish.
USA VPS Features: Dedicated resources, Administrator access for Windows VPS servers and root access for VPS Linux servers, Ability to manage the server through the client area, Dedicated IP, SSD Storage, Instant activation after payment, providing very fast upload/download, and low latency.