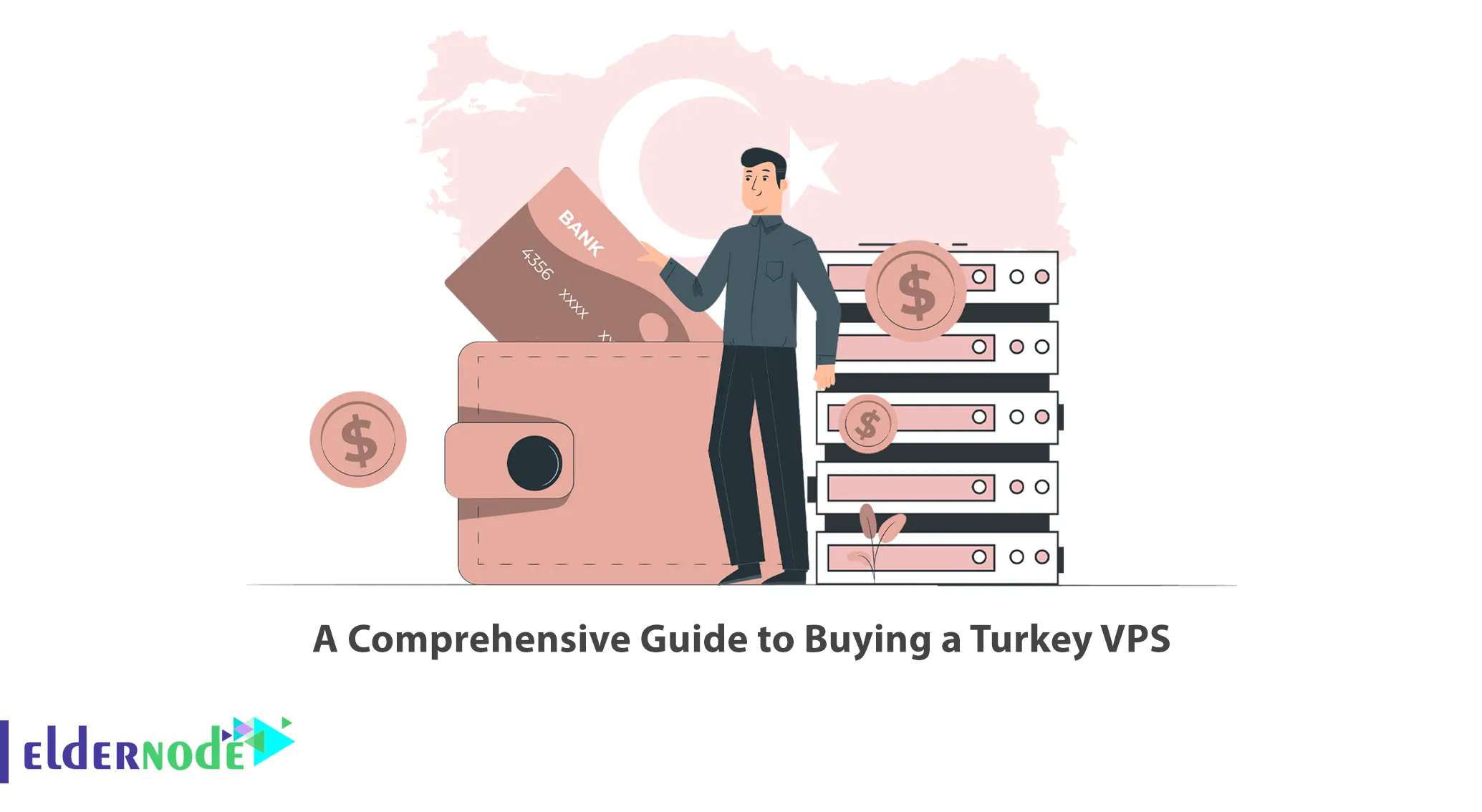 The Turkey VPS server is a server isolated from the Turkey data center, which gives you a dedicated IP address in Turkey. People usually buy Turkey VPS for various reasons such as business or trade. This article is A Comprehensive Guide to Buying a Turkey VPS. Our website offers cheap Turkey VPS, which can be the best choice for you.
About Turkey VPS 
VPS stands for Virtual Private Server and is a separate part of a physical server. When this physical server is kept in a data center in Turkey, the Turkey VPS server is formed. In Turkey VPS, like other virtual servers, users determine the number of hardware resources according to their needs. Also, the operating system that is installed on the VPS can be Linux or Windows according to the user's use. It has a dedicated IP address in Turkey.
4 Reasons  to Choose Turkey VPS
Turkey VPS gives you the benefits of physical hosting while allowing you to have control of an actual dedicated server. Let's list some of these benefits.
Scalability 
Scalability is a feature that gives you the ability to better manage server resources, which means that you can expand or shrink your technical resources such as RAM and CPU whenever you want. Another point is that changing the Turkish virtual server resources happens without changing the IP.
Security
Turkey VPS has high security and allows you to implement advanced security measures in your server environment. Your resources and files are stored on the Turkey VPS in a separate secure partition, and the activities of neighbors or hackers cannot affect your work. Generally, Turkey VPS is one of the best virtual private server locations that will provide you with high security and safeguards your data and resources.
Affordable Price
Turkey VPS servers have an affordable and cheap price. You can use a basic VPS plan with the resources needed to launch and manage a website with any budget. In Turkey VPS, you only pay for what you want or use. In fact, Turkey VPS allows you to add or deduct resources whenever you want, and this makes it the most cost-effective choice.
Reliability
One of the most important factors in checking the quality of a virtual server is uptime or server stability. Because server outages can be very expensive for users. Turkey VPS is reliable and can handle a high volume of traffic. Businesses that experience high volumes of traffic should use Turkey VPS.
How to Buy Turkey VPS Eldernode
First, navigate to the official Eldernode website and choose the VPS tab at the top of the page as shown below:
On the page that opens, scroll down and choose Asia in the Available VPS Servers section:
Now check Turkey VPS plans on this page. Choose the plan suitable to your needs and click on Order. I prefer the first option:
You will navigate to the Shopping Cart page where you can choose Billing Cycle and Configurable Options and fill in the options to configure your server. The Billing Cycle in Eldernode can be paid as Monthly, Quarterly, Semi-Annually, Annually, and Biennially.
We provide Turkey VPS servers in various operating systems including Windows Server 2012, Windows Server 2016, CentOS 6, CentOS 7, CentOS 8, Debian 8, Debian 9, Ubuntu 16.04, Ubuntu 18.04, and Ubuntu 20.04. You should fill in the options to configure the server, choose the operating system you want from the available options and click on Continue:
review the selected items once more and click on Checkout:
If you have not yet registered on the Eldernode website, fill in your personal information and select your preferred payment method and click on Complete Order. But if you have an account just click on Already Registered:
Then enter your personal details and billing information and click on Complete Order:
Select the coin you want to pay with and click Complete Checkout:
That's it!
Conclusion
Turkey's VPS is located in the best data centers in this country and due to its location between Asia and Europe, it has a very acceptable connection all over the world. In this article, we introduced you to Turkey VPS advantages and why to choose it. Also, we taught you how to buy a Turkey VPS. I hope this tutorial was useful for you and helps you to buy a Turkey VPS. If you have any questions or suggestions you can contact us in the Live Chat or Tickets section.