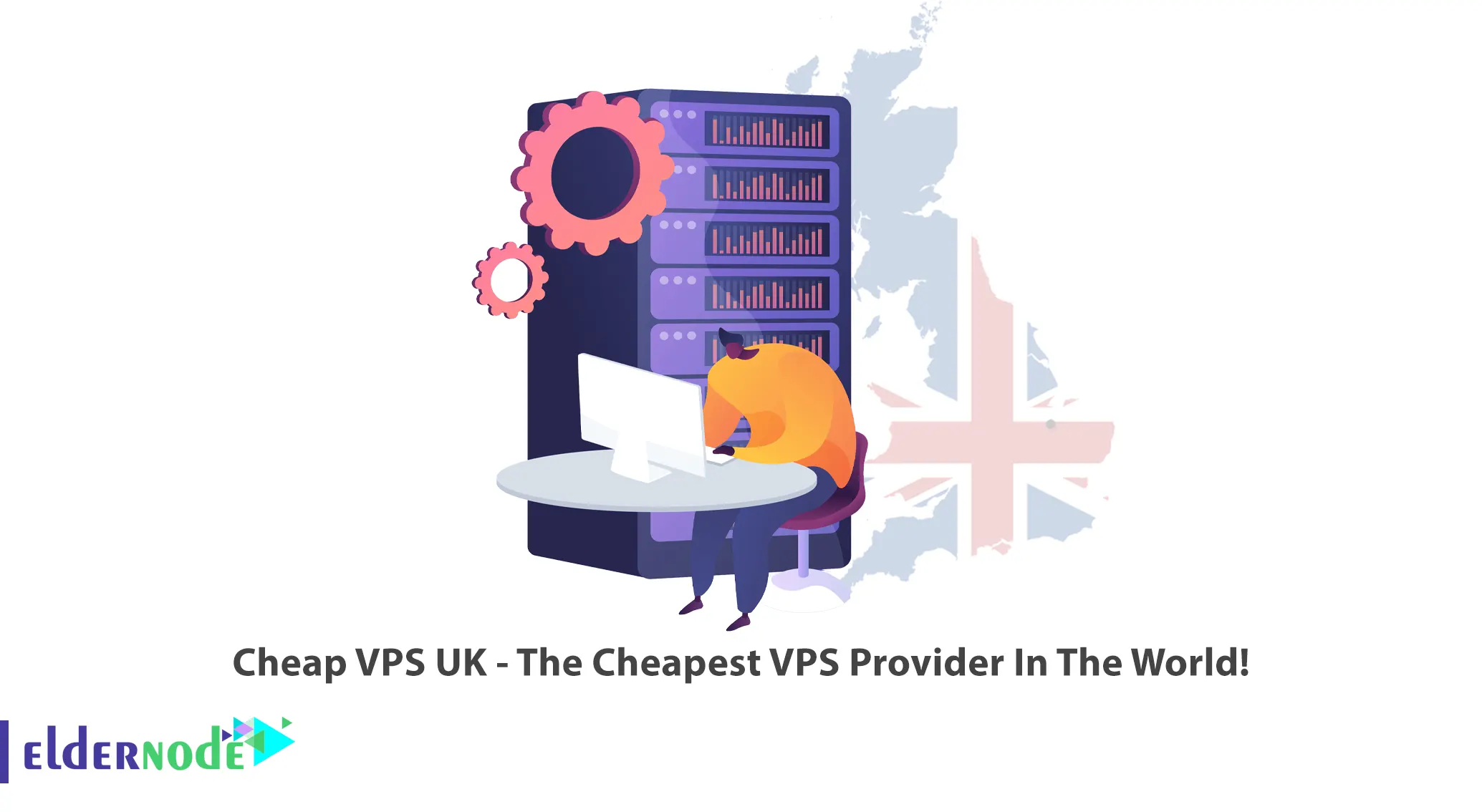 There are different types of servers, depending on your business, you can choose any of them. VPS is one type of them that stands for Virtual Private Server and is part of a complete dedicated server. UK VPS refers to virtual servers located in a specific geographic location, which are called UK virtual private servers. This tutorial will introduce you to The Cheapest VPS Provider In The World. If you intend to buy cheap VPS UK, you can check out the packages offered on the Eldernode website.
Why Choose US?
UK VPS stands for Virtual Private Server and is hosting in the United Kingdom location. You can install, run, and control any software like a real server with admin privileges using UK virtual machine. They are needed for special cases where the user needs to show his identity to do things in that location. So, every UK VPS has a fixed and dedicated IP address that belongs to the same country. As long as you renew your UK VPS service, the IP will be at your disposal and will not change. Eldernode offers an economical and cheap UK VPS which is the best choice for you.
We Offer 24/7 Support
Eldernode UK VPS provides 24/7 support with no business hours or weekends; which means it is available 24 hours a day, 7 days a week, 365 days a year. We try to provide the best possible service to customers. 24/7 support includes support for services that need to run without disruptions and failures. If you face any issues, you can contact our support department.
Our Services
We offer UK VPS server services including Windows VPS servers, Linux VPS servers, and RDP VPS servers. Windows VPS UK includes versions of Windows Server 2012, Windows Server 2016, Windows Server 2019, and Windows 10 and Linux VPS UK includes versions of CentOS, Debian, Ubuntu, SUSE, and Fedora. The Admin RDP UK versions we offer include Windows Server 2012, Windows Server 2016, Windows Server 2019, and Windows 10.
Our Prices are very Competitive
Eldernode UK VPS has a cheap and affordable price and besides, it has good service quality compared to competing companies. We try to offer the UK virtual server at a competitive price so that all users in the world can benefit from this service. If you also have a small business or want to save money, Eldernode UK VPS is the best choice for you. In fact, it is the most suitable option for users who need dedicated resources for their website, while the costs of a dedicated server are not affordable for them. Our UK virtual server prices start at $7.77.
Our Guarantee
We guarantee that we will never ask you to pay anything extra for the service we offer. You only pay for what you use. Also, All Eldernode virtual server services have a 100% money-back guarantee up to 7 days after purchase.
Conclusion
UK Virtual Private Server is a server whose data center is located in England. Eldernode intends it for those users who need to do their internet business from the geographical location of the UK. We introduced you to The Cheapest VPS Provider In The World. I hope you found this information helpful. If you have any questions, you can contact us in the Comments section.