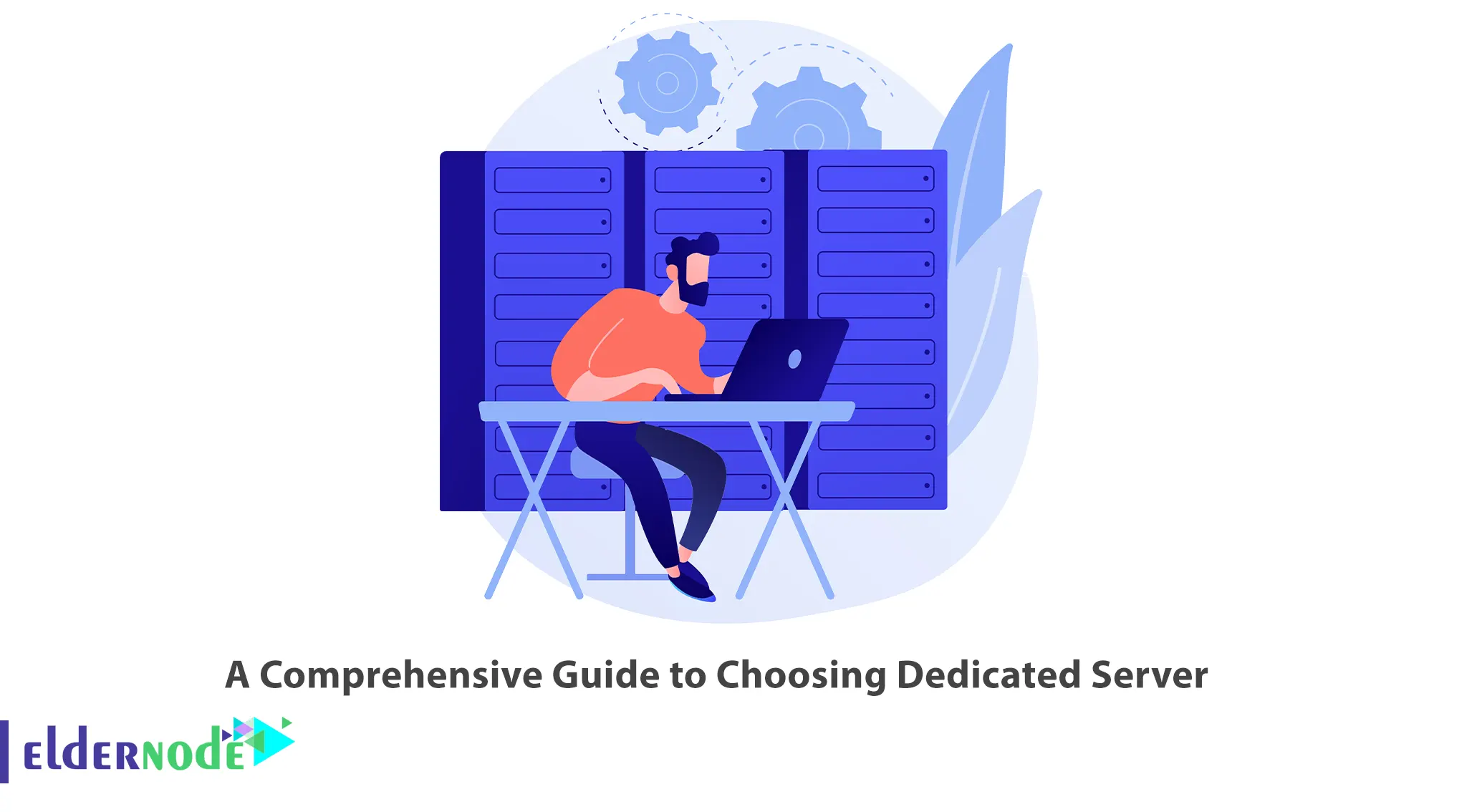 The Dedicated Server is a suitable service for businesses that need to have more control over their servers. In fact, the physical server is rented from the hosting company. So you can fully use your physical server resources. This article is A Comprehensive Guide to Choosing Dedicated Server. We offer an economic Dedicated Server, which you can check out the offered package to purchase it.
Why Choose Dedicated Server?
What is Dedicated Server?
The Dedicated Server is one of the highest-performance Internet hosting options in which a physical server (or servers) is dedicated to a single business customer. If you plan to grow and develop your site, it is better to have a good foundation from the beginning and get a dedicated server. All Eldernode servers use next-generation components. Our Dedicated Servers are offered to you as a service where you will have access to install your favorite software and OSs, host your files and websites, run applications, run your favorite service, run your customized service, and much more.
Here are the key features of a Dedicated server:
– 99.9% Uptime
– Dedicated IP
– Instant Server Setup
– Dedicated Resources
– Ability to Customize Hard Drive
– Affordable Price
– VNC Access
– Powerful Backup System
– Highest Quality Infrastructure
– Different Operating Systems
– DDoS Protection
– 24/7 Dedicated Support
Security of Dedicated Server
The security of the site is extremely important, and the most effective factor for the continuation of activity, stability, and credibility of a site, considering other things, is the important issue of security. On the Dedicated Server, you are responsible for the security of the site. Generally, when setting up a dedicated server, it is your responsibility to install the security software of your choice. All ElderNode dedicated servers have a firewall that prevents all DDOS attacks, etc. Also, all the resources of the dedicated server are available to the user and you can make any security settings on it or request a hardware firewall to be installed to protect you from hacker attacks.
What Operating Systems are Available in Eldernode Dedicated Servers?
A dedicated server gives a lot of flexibility to an individual or a business that has just entered the world of hosting. In fact, this flexibility allows you to choose a dedicated server operating system that depends on your needs. There are several options that include Linux or Windows-based systems. We offer Windows family, CentOS, Ubuntu, Debian, and VMware ESXi Hypervisor operating systems.
Eldernode Dedicated Server Locations
When you use a dedicated server, you are provided with a static IP from a location of your choice that you can use. Different hosting companies provide their dedicated servers from different locations. We offer our dedicated servers in more than 20 locations, which include the USA, France, Netherlands, Germany, UK, Japan, Singapore and etc.
Dedicated Server Usage
You can use dedicated server hosting for virtualization, application hosting, web hosting, backup and clustering, business applications, machine learning, online game hosting, online e-learning and etc. Additionally, we offer dedicated servers in different types of plans. Also, our sales and support unit is ready to guide you in your projects to provide you with the best advice for purchasing a dedicated server.
Disadvantages of Dedicated Server
Dedicated servers, like other hosting options, have some disadvantages that we will describe in this section. One of its disadvantages is its high cost, which cannot be used by any business with any budget. Generally, this server is recommended for large businesses or sites with high traffic. Also, you should have the technical knowledge and experience to use this server.
That's it!
Conclusion
The Dedicated Server is one of the most important services that users use to provide the best online and global business. This article was a comprehensive guide to choosing Dedicated Server. I hope this tutorial is useful for you and helps you to choose Dedicated Server. You can contact us in the Comments section if you have any questions or suggestions.